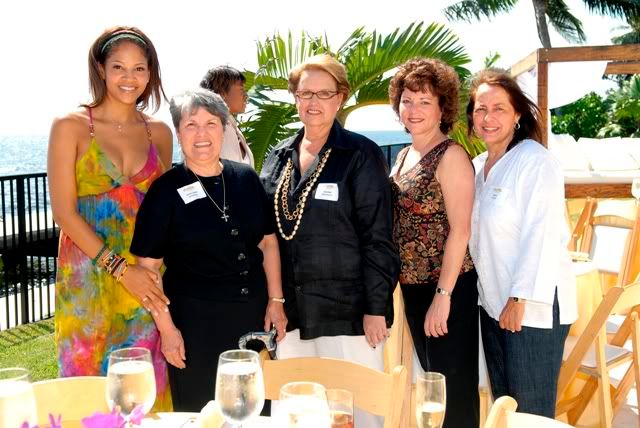 Tracy Wilson Mourning (left), wife of NBA star Alonzo Mourning and founder of the Honey Shine Mentoring Program, thanks members who work to empower young girls to shine as women
On the heels of another successful program year of making an impact on the lives of young girls across South Florida, the Honey Shine Mentoring Program rejoiced with a lovely members-only affair. On Tuesday, October 21, 2008, members also known as Lady Bugs of the Honey Shine Mentoring Program were invited to munch and mingle at a private champagne luncheon hosted by the organization's founder, Tracy Wilson Mourning, in her own home.
Mourning announced Honey Shine's calendar year achievements which included 158 young girls served throughout the 2007-2008 school year; 16 workshops and 5 field trips completed; a dramatic increase in the number of girls who attended the bi-weekly workshops; an increase in the length of Camp Honey Shine as well as the number of girls served; more than $225,000 generated through fundraising efforts; and much more. The young ladies, also known as Honey Bugs, are brought to Honey Shine through partner organizations such as Children's Home Society of South Florida, Liberty City Church of Christ, Overtown Youth Center, and Thelma Gibson Health Initiative.
The Program recognized their 2008 Corporate Partners: Platinum – Aventura Mall, Carnival Cruise Lines, and Miccosukee Resort & Gaming; Gold – Publix; and Silver – Kidding Around. The generous sponsorship and grants awarded to Honey Shine over the past year were made possible by ING, Junior League of Miami, Publix Supermarkets Charities, Women's Fund of Miami-Dade County (Bank of America and Macy's), Nordstrom, and RUSH Philanthropic. In-kind support came from community partners such as Carrollton School of the Sacred Heart, Junior League of Miami, Boucher Brothers, Metro Signs, Inc., Michelle Revuelta PR, Inc., Strike-A-Pose, Armadillo Sound, Swim Kids, Paper Niche and Belle Fleur.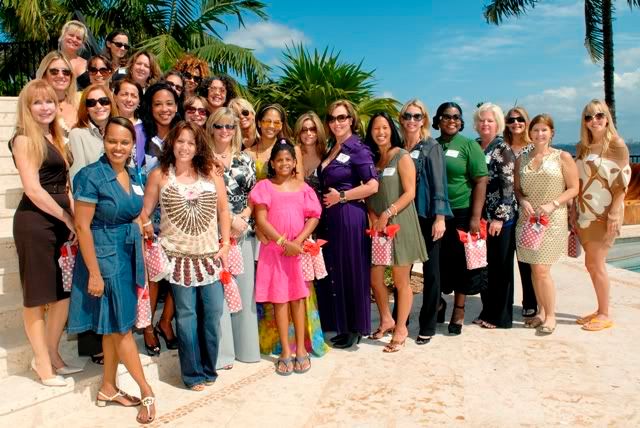 The Honey Shine Mentoring Program has kicked off an exciting 2008-2009 school year program and looks forward to ongoing increased success in the new year. For more information on how you can become a corporate or Lady Bug sponsor, call 305-476-0095 or visit
http://www.honeyshine.org/
.