It's that time of year again!
The Top Ten Black Celebrity Philanthropists of 2008!
Actor and author
Hill Harper
topped the list for 2007 - can he do it again in 2008? This year, it's up to you!
We're going to switch it up a bit. In addition to selecting the top ten, you'll also pick your favorite charitable athlete and top philanthropic duo!
Here's how it works: Below are the celebrity finalists, charitable athletes and philanthropic duos selected for 2008 along with some of their philanthropic efforts this year. After reading a little about them, head on over to our survey here to vote. You can vote as often as you like! Voting ends December 12th.
As last year, here's how the celebrity finalists were selected:
Does the celebrity have his or her own charitable foundation?
Has the celebrity supported other foundations and organizations?
Has the celebrity brought significant awareness to a cause or an issue?
Has the celebrity received honors or awards this year for their charitable and/or community work? Let's go!
TOP TEN BLACK CELEBRITY PHILANTHROPISTS: 2008 FINALISTS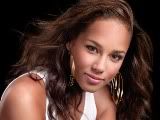 Alicia Keys:
Grammy award winning singer/songwriter, actress.
Alicia has had a busy year. In addition to her musical career, she starred in the motion picture
The Secret Life of Bees
, and continues to raise awareness of the impact of HIV/AIDS by serving as the spokesperson for
Keep A Child Alive
, an organization that helps to fight AIDS in Africa. She also participated in numerous civic efforts, including partnering with the NAACP to encourage people to vote.
Common:
Hip hop artist, actor, author.
This year, we saw Common focus on literacy and AIDS awareness by launching a literary book club for youth through his
Common Ground Foundation
, and by sponsoring a lyrics competition in partnership with MTV to highlight AIDS awareness. In September, Common held the 'Start the Show 'n Bowl' to raise funds for his foundation, and created a 'Love' charity bracelet with Cartier. Last year's Rank: One To Watch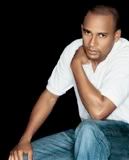 Hill Harper:
Actor, author
. What hasn't Hill Harper done this year? Besides campaigning for President-elect Barack Obama, who also happens to be his Harvard Law School classmate, Harper found the time to publish the book
Letters to A Young Sister
, launched the online social network site For Real Solutions, hosted the Empower Me HBCU tour and partnered with McDonald's for their All American Achievers Program. Last Year's Rank: #1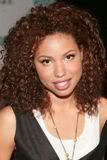 Jurnee Smollett:
Actress
. Jurnee burst back on the acting scene in the film 'The Great Debaters', a story about the historically black Wiley College debate team. She played the role of Samantha Booke, inspired by the real life Henrietta Bell Wells, Wiley's only female debate team member. This past March, Smollett created a $2 million dollar scholarship fund at the College in honor of Wells and her mother, that aims to put young girls through college and help curb the sensationalized images of Black women often seen on television.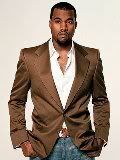 Kanye West:
Grammy award winning
hip hop artist, music producer
. This year, Kanye's foundation was renamed the
Dr. Donda West Foundation
, in memory of his late mother, who was an advocate for education. In addition to the foundation's education focus, this year Kanye turned his attention to war veterans and the difficulties they face once they return home. In July, Kanye partnered with MTV for a 'Choose or Loose' special, to pay surprise visits to three veterans from Iraq and Afghanistan, providing them with monetary gifts that included having their tuition, rent and debts paid on behalf of MTV and The Donda West Foundation. Last Year's Rank: #5
Ludacris:
Hip hop artist, actor.
Sponsoring back to school giveaways, distributing turkeys to the needy at Thanksgiving, and helping to support National Runaway Prevention Month are all highlights of the
Ludacris Foundation
this year. In May, his foundation held its 5th annual Ludacris Foundation Dinner and Casino night, honoring fellow philanthropist Magic Johnson.
And, Ludacris gets the award for best celebrity philanthropy

website

!
Mary J. Blige:
R&B Singer
. This Grammy award winning R&B songstress co-founded the
Mary J. Blige and Steve Stoute Foundation for the Advancement of Women Now
in May 2008. The foundation's mission is to inspire women from all walks of life to reach their individual potential. Mary shared, "I believe every young woman, if given encouragement and a helping hand (a hand filled with resources), can reach her greatest potential."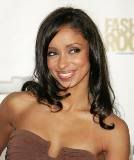 Mya:
R&B Singer and actress
. The Grammy-award winning singer is giving back in a big way to youth in her hometown. Mya established the
Mya Arts and Technology Foundation
, which provides inner city and suburban youth in the Washington, D.C. area with education in the arts and technology. This past August, BlackGivesBack attended her foundation's summer camp finale, where youth showed their parents and the community what they learned. Mya's ultimate goal? To open up a center, available to youth 24 hours a day.
Ne-yo:
Singer/Songwriter, Music Producer
. Ne-yo's entertainment company, Compound Entertainment, has created a philanthropic arm, the
Compound Foundation
in an effort to increase awareness about the status of children in the child welfare system in America. This past Mother's Day, Ne-yo and his foundation hosted a brunch to serenade foster care parents and single mothers in Atlanta. Various charitable events Ne-yo has supported this year include Vh1 Save the Music Foundation Summer of Soul fundraiser, and the Make History Grants program sponsored by Tag Records.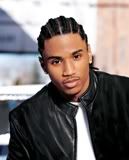 Trey Songz:
R&B Singer
. This Petersburg, VA native launched his
Songz for Peace
initiative, created in response to youth violence plaguing urban cities. In August, the initiative was officially launched in Chicago, where youth were given back to school supplies and heard inspirational messages. In October, Trey received the Virginia Icon award for his philanthropic efforts.
Wyclef Jean:
Singer/songwriter, music producer
. This year's hurricane season wrecked havoc in Wyclef's native Haiti. Last year, Wyclef was appointed as Haiti's Goodwill Ambassador and he takes his job very seriously. In September, Wyclef visited the hurricane damaged areas in Haiti along with actor Matt Damon in an effort to encourage the United Nations to raise over 100 million dollars for the country. Last Year's Rank: #4
Usher:
Singer
. Usher became a new father this year which no doubt gives him a new perspective on life. This year he became the Youth Chair of Service Nation, an organization that promotes community service, led voter registration drives, and held a summer camp for youth from his
New Look Foundation
.
There is one celebrity who is not on this list that was top ranked last year. Can you guess who it is? He or she will go into our Hall of Fame along with Oprah and Magic Johnson!
TOP PHILANTHROPIC DUO - 2008 Finalists
Alonzo and Tracy Mourning:
NBA player, Miami Heat.
There's no stopping Miami's philanthropic powerhouse couple. This year, they continued their charitable giving by hosting the 12th annual
Zo's Summer Groove
, an event that raises funds for
Alonzo Mourning Charities
. In addition, Tracy hosted the 6th annual Hats Off Luncheon in April, benefiting her mentoring program, Honey Shine. This year, the program served 158 young girls in the Miami area. Last Year's Rank: #8
Chris Rock & Malaak Compton-Rock:
Actor.
Comedian
Chris Rock
you probably know, but his wife
Malaak Compton-Rock
spearheads the couple's philanthropic giving. Earlier this year, Malaak served as a guest host on the ABC show Oprah's Big Give. View Malaak's website
Angel Rock
here.
Denzel and Pauletta Washington:
Actor.
This year, Academy award winner and Boys and Girls Club alum
Denzel Washington
kicked off the Be Great campaign, a nationwide initiative led by the Boys and Girls Clubs of America that urges citizens to get involved and support our youth. Denzel also gives back with his family as well. Since 2004, Denzel and Pauletta Washington have awarded medical scholarships in neuroscience, through their
Pauletta and Denzel Washington Family Scholar in Neuroscience Awards
.
Grant Hill and Tamia:
NBA player, R&B singer.
This art collecting couple have supported many charitable events this year, including serving as hosts for Russell Simmons' Art 4 Life benefit and the Vh1 Summer of Soul fundraiser for Vh1's Save the Music Foundation. In addition, Tamia served as a spokesperson for Ronald McDonald House Charities at various events throughout the year.
P. Miller (formerly Master P) & Romeo:
Entrepreneur.
Former gangster rapper turned philanthropist P. Miller has focused his efforts on giving back to his community and instilling our youth with positive, inspirational messages. One way he plans to accomplish this is by launching his own family friendly cable television channel,
Better Black Television
, in 2009. Along with his son Romeo, they hosted basketball camps for youth this summer, created a cartoon character, Gee Gee The Giraffe to promote positive messages and launched a budget friendly clothing line to provide designer clothing at affordable prices.
There is one couple who is not on the list that was ranked last year. Can you guess who they are? They'll go into our Hall of Fame!
TOP PHILANTHROPIC ATHLETE
- 2008 Finalists
Cullen Jones:
Freestyle swimming star.
After winning a gold medal at the 2008 Summer Olympics, Cullen returned to his hometown in Irvington, NJ to launch the
Diversity Tour
, an initiative to prevent drowning and encourage swimming among minorities. After the tour launch, Cullen traveled to D.C. to meet with government officials to advocate for more federal funding to prevent drowning deaths in the minority community.
Gilbert Arenas:
NBA player, Washington Wizards.
Through Gilbert's
Zero Two Hero Foundation,
schools in the Washington, D.C. are eligible to receive $100 dollars for every point he scores from the Scores for School program. He also sponsors Christmas parties for underpriviledged children and participated in the Freddie Mac Hoops for the Homeless event this year. Visit his foundation website
here
.
Laila Ali:
Professional Boxer.
Obesity is growing as a major issue in the black community, particularly among children and youth. This year, Laila was appointed as a member of the California Governor's Council on Physical Fitness and Sports. In her new role, she will visit students at various schools, urging them to continue leading active and healthy lifestyles.
Osi Umeniyora:
NFL Player, NY Giants.
In May, Osi held his 2nd annual
Strike 4 A Cure
charity weekend in Atlanta, in an effort to raise funds for HIV/AIDS and Alzheimer's research. He also traveled to the birthplace of his parents to Nigeria to establish college scholarships with other NFL players with African ties.
Ovie Mughelli:
NFL Player, Atlanta Falcons.
Ovie launched the
Ovie Mughelli Foundation
recently in partnership with the Atlanta Public School system at Crim Open Campus High School. The foundation paid for student's graduation fees and will launch the Pillars of Success Program, to provide a leadership series for aspiring entrepreneurs. Visit Ovie's foundation website
here
.
Voting results will be announced beginning December 15th along with our top picks!