The
Dream Maker Foundation
(DMF), a philanthropic organization established in 2006 to support impoverished and underdeveloped communities, hosted a special World AIDS Day Pre-Celebration with their First Annual International Fashion Showcase on Sunday, November 30, 2008 at Newark Symphony Hall in Newark, NJ. In the photo above is guest celebrity model Yago Mo'Nique.
The foundation in collaboration with Essex County Freeholder Donald M. Payne Jr., welcomed dignitaries such as Congressman Donald Payne Sr., Newark Council President Mildred Crump, West Ward Councilman Ronald Rice, Jr., East Ward Councilman Augusto Amador, Former Newark Councilwoman-at-large Marie Villani, Former New Jersey General Assemblyman and Former Chairman of the Education Committee Craig A. Stanley, Irvington City Council President John Sowell, DJ Nickiee and Hip Hop Group Naughty by Nature, and also appearances by Miss Latina NJ and Miss Teen Latina US.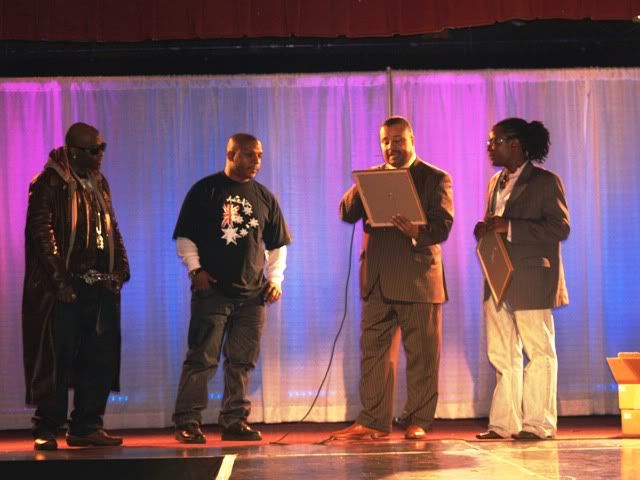 Hip hop group Naughty by Nature with DMF Founder, Michael Gray

The fashion showcase featured designs by Nadia Nour, a New York based high-end and eco-friendly designer, New York designer Bim Star and New Jersey designers L'Oshe' Clothing and Dice City Clothing.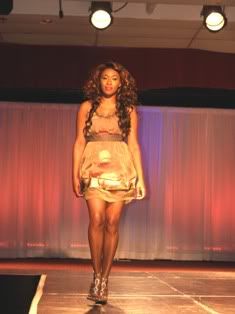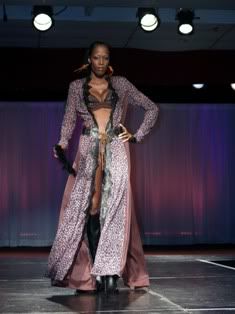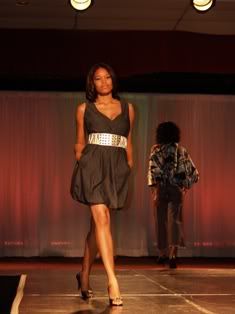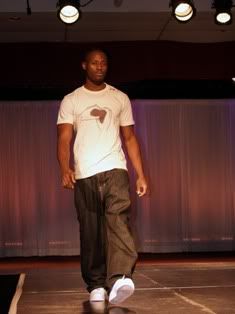 Celebrity Event Designer Sam Jones incorporated fashion with tropics, elegance and culture, while providing the guests, models and designers a beautiful ambiance. Completing the bold and eye-catching set designs was lighting by JMJ Lighting Designers.
The Dream Maker Foundation has confirmed their next event, which will be their First Annual Scholarship Banquet in April 2009. This event will include spectacular ambiance, fine dining, celebrity guests, dignitaries, celebrity performances, and scholarship presentations.
L to R: Publicist Tafia L. Allah-Pringle, Freeholder Donald Payne Jr., KP, DJ Nickiee, Newark West Ward Councilman Ronald Rice, Newark Council president Mildred Crump, Celebrity Event Designer Sam Jones
For more information on DMF, contact Michael Gray, Executive Director, 877-533-6363 or
mikegray73@aol.com
.
Photos courtesy of TLAPR Agency