Welcome to the first post on 'The Insider', a behind the scenes look at the movers and shakers in the non profit and philanthropic world. Throughout the year, you'll meet individuals who work for foundations, have started their own non profit organizations, are social entrepreneurs, head your favorite celebrity foundations and more. Let's meet our first Insider of the year!
Name:
Froswa' Booker-Drew
Company:
Soulstice Consultancy
, Dallas, Texas. Provides strategic planning, special event/tour coordination, promotions/community based marketing, fundraising (grant research, proposal writing and donor cultivation), program development assistance, evaluations, board training, and consultations/coaching for businesses and non profit agencies.
Education:
The University of Texas at Arlington, History major; Oklahoma City University, Master of Liberal Arts in Humanities
Personal:
Married to Charles C. Drew and the mother of a daughter, Kazai
Froswa has spent nearly ten years providing consulting services for non profit organizations. Her current client roster includes individuals, faith and community based organizations and businesses throughout the state of Texas and Louisiana.
Last year, Froswa was a part of the documentary, Friendly Captivity, a film that follows a cast of eight women from Dallas to India. Because of this experience, she has dedicated much of her spare time to finding ways to support women and children there. Read on to learn tips for non profits in these tough economic times and how you can help Froswa support India's children: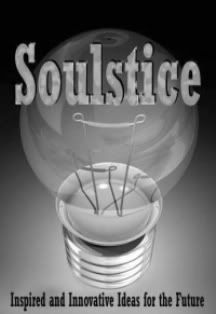 On starting her own consulting firm, Soulstice Consultancy
: "In all honesty, I did not plan on creating a business. I had a number of individuals ask me to assist them. I would pursue contracts on the side while working full-time until I felt it was time to dedicate my energy to consulting full-time. For nearly five years, I provided a number of program development services for organizations. After the birth of my daughter, I placed the business on hold.
I resumed the business after having a number of organizations approach me about assisting with fund development, outreach efforts and other typical nonprofit challenges. I chose the name Soulstice because I wanted to change the soul or spirit of organizations in my work through my interactions, information provided and influence."
Froswa's tips for non profit organizations in today's economic climate:
"Relationship building is crucial. It is imperative that nonprofits recognize that donor cultivation is important. This business is one that thrives on relationships. Secondly, do not solely rely on grants as a source of funding. Nonprofits fail to realize that individuals give the majority of funding and so the creation of a strong annual fund program is key. Nonprofits must diversify their funding to include various sources of revenue. Foundations change priorities and if a significant amount of your income is from one entity, that can become problematic.
Lastly, boards are crucial to your organization's growth. If the board is not involved in fundraising, they are not effective. Make sure that you are engaging individuals that bring something to your organization, whether it is their circle of influence, their ability to raise funds or a skill set that is not currently available to your organization. I always encourage Executive Directors to seek out a variety of individuals from various professional backgrounds, ethnicities, and age groups that build a strong a diverse board."
Froswa's experience in India:
"Traveling to India was one of the most awesome experiences of my life. Eight women from Dallas would be chosen to spend two weeks in India to see how this experience would impact or change their lives. Out of nearly 400 women, I was selected to participate. Despite my background in nonprofit management, social services and education, those experiences could not have prepared me for what I was about to encounter and witness…visits with young men and women with HIV/AIDS, prostitutes and their children, and to the slums. The poverty that I saw was unbelievable. On top of that, I witnessed severe gender and social inequality.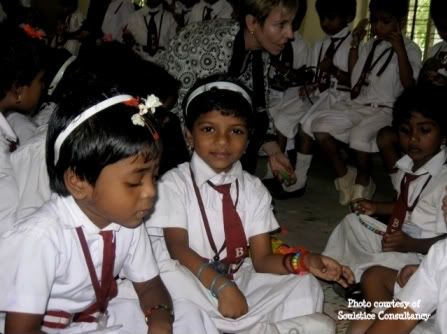 There was one place that touched me to the core. I had the opportunity to visit a wonderful school for Dalit children. The Dalits are considered the lowest caste of Indian society. I had the opportunity to spend time with the founder and his family to better understand his vision and the need for such a school. As an American, I didn't understand how others could distinguish them since I saw similarities between them and the rest of Indian society. The differences that existed were based on the lack of education and as a result, the inability to speak properly and the dark color of their skin.
I learned very quickly that the struggles that black women face are not exclusively ours. Women would walk up to me and place their arms next to mine and say to me, "Same, Same". It was this experience that has compelled me to help the women and children of India. To see children who are now afforded the opportunity to learn English and receive a quality education is imperative."
How You Can Help:
"With almost 900 children in attendance, it has become a costly venture but one that the founder is determined and committed to its success. It costs $25/month to educate a child in the school. The school needs books for the library, materials for cricket and football, computers, educational CDs, lab equipment and a LCD projector. The founder of the school said to me that they have never had African Americans visit the school. He said to me that of everyone who has visited, you understand our struggle. My prayer is that I can share with others my experience that will help me through donations and supplies."
Froswa also shared, "I am different as a result of this trip. I realize how blessed I am and that I am not only responsible for my community in the states. I am a global citizen and my success is contingent upon the success of others."
To contact Froswa about her consulting services, and to help the Dalit children of India, email her at
soulsticeceo@gmail.com
, 214-500-4608; and visit her website at
http://www.soulsticeconsultancy.com/
.