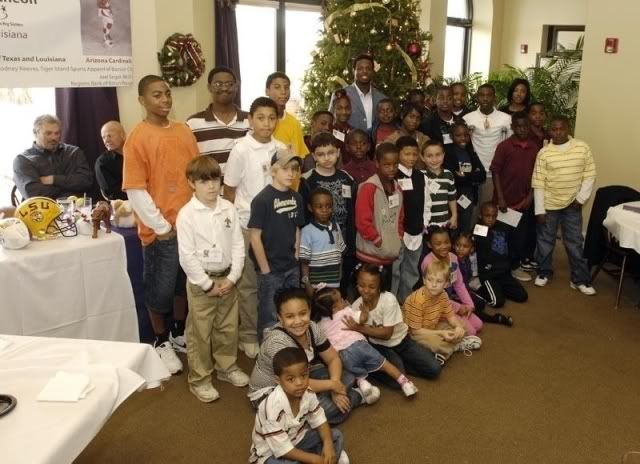 Early Doucet
, a wide receiver for the Super Bowl bound Arizona Cardinals, spent the Christmas holidays in his native Louisiana, handing out gifts and school supplies to youth in the local
Big Brothers Big Sisters
program.
The charity luncheon was held on December 9, 2008 in Baton Rouge, and served as the kick off for the
Early Doucet 980 Foundation
, a non-profit organization that was created to inspire young people to take responsibility for their future by reducing their "at risk" status and allowing mentors to take an active role in assisting them to reach their goals.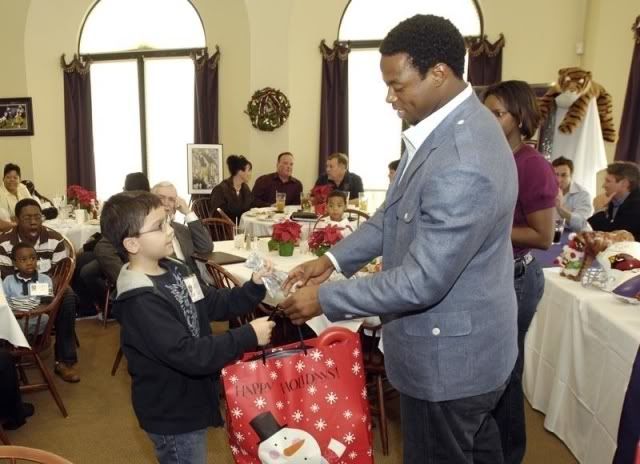 Doucet spoke with the youth about his life experiences, sharing, "I was in a single-parent home, five sisters, the only boy. My parents were divorced when I was young, so I kinda strayed away and did some of the typical things an adolescent at that age would do. And it came to a point where I had mentors come into my life and positive role models and it got me into the right direction, which allowed me to become the man I am today."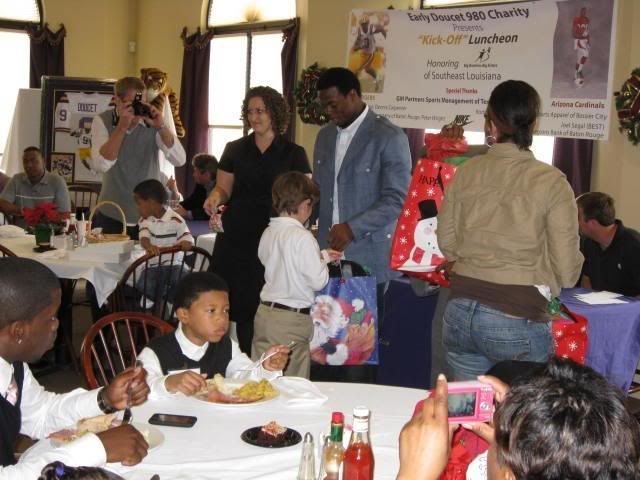 Visit the foundation website at
http://www.doucet980.com/
** Website no longer active.
Photos courtesy of D. Thomas
Article assistance: WAFB.com and LSUSports.net