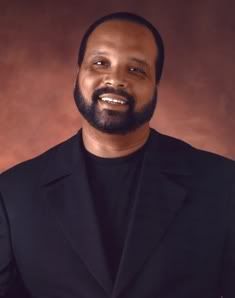 Donald A. Coleman, Chairman of
GlobalHue
, the largest multicultural marketing communications agency in the nation, has established
The Coleman Entrepreneurial Scholarship (CES)
program. The program launched on January 22, 2009, and will provide scholarships to deserving college students attending select Historically Black Colleges and Universities and Hispanic Serving Institutions. The scholarships are awarded to those majoring or concentrating in entrepreneurship.
The Coleman Entrepreneurial Scholarship was established as a testament to the importance of education, especially amongst ethnic youth in the United States. Furthermore, the scholarship program strives to promote entrepreneurship as a career choice amongst ethnic college students.
"Private enterprise and entrepreneurship play a critical role in the building of America and our communities," says Kelli Coleman, daughter of Don Coleman and Vice President at GlobalHue. "For this reason, my father has established a scholarship to recognize students who have an entrepreneurial spirit and quest for a higher education."
Up to 20 scholarships of $5,000 each will be awarded for educational expenses to full-time college juniors or seniors for use in the 2009-10 academic year. The CES program is sponsored by GlobalHue and managed by Scholarship Management Services®, a division of Scholarship America®.
It is the vision of The Coleman Entrepreneurial Scholarship program to be a leading scholarship program that assists future generations of African-American and Hispanic entrepreneurs in fulfilling their dreams.
For more information, visit
www.thecolemanscholarship.org
or call Scholarship Management Services at 1.800.537.4180 and ask for The Coleman Entrepreneurial Scholarship.
About Global Hue:
GlobalHue, the nation's largest minority-owned, full-service multicultural communications agency, provides market expertise to clients who want to reach African-American, Hispanic, Asian American, urban and youth consumers. The agency has offices in Detroit, New York and Los Angeles. Its 300 employees handle advertising, events and promotions, and public relations for a number of clients, including Chrysler LLC, Verizon, Walmart, the U.S. Navy, FedEx and the Bermuda Department of Tourism. For more information, visit
www.globalhue.com
.
Source and photo: Press release/GlobalHue
{Thanks Juanita}