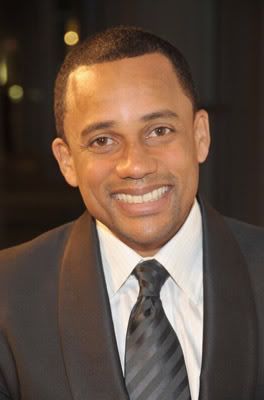 This is absolutely great – a scholarship program for youth who are serving as mentors!
Big Brothers Big Sisters of America Teams with UNCF Establishing New Mentoring Service Scholarship Awards

Scholarship Named for Actor, Author and Big Brother, Hill Harper
Via Business Wire press release: "A new Big Brothers Big Sisters of America scholarship administered by UNCF—the United Negro College Fund—aims to encourage students to commit to service through mentoring. The Hill Harper Mentoring Scholarship is named for actor, best selling author, mentoring advocate and longtime Big Brother, Hill Harper, a Harvard Law School classmate of President Barack Obama.
"I am honored to have a scholarship that represents so much that I believe in named for me. This comes at a time when President Obama is urging Americans to serve and First Lady Michelle Obama is asking us to consider making that service mentoring at-risk children," Harper said. "Children served by Big Brothers Big Sisters are among America's most vulnerable – kids who live in poverty or single-parent homes or households where a parent is incarcerated. Research finds having a Big Brother or Big Sister increases a child's chances of succeeding in school and staying away from negative influences."
Scholarship funding will come from 10% of the sales of Freemind Ventures' The Black List Vol. 1, which premiered on HBO in August 2008 to a wave of excitement and critical acclaim. The Black List Vol. 1, featuring profiles of African American leaders from P. Diddy to Colin Powell and Serena Williams, enhances the understanding of each subject to really become a transformative piece. The Black List Vol. 2 will feature T.D. Jakes, Tyler Perry, Suzanne DePasse and others premiering on HBO February 26, 2009."
Here's a few photos from last night's
"The Black List, Vol 2"
screening at the Apollo Theater in New York: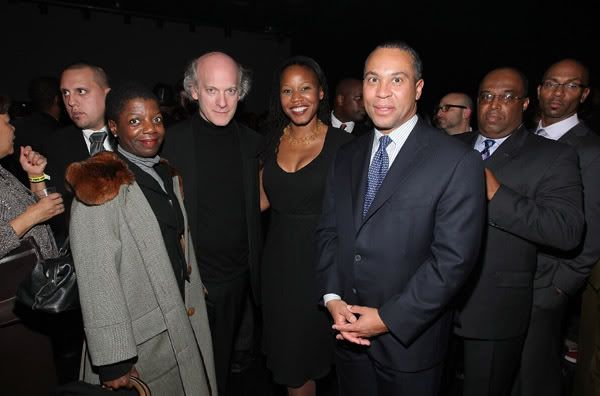 Art curator Thelma Golden, filmmaker Timothy Greenfield-Sanders, film subject Majora Carter and film subject and Massachusetts governor Deval Patrick attend the HBO Documentary Screening of "The Black List, Vol 2" at The Apollo Theater on February 24, 2009 in New York City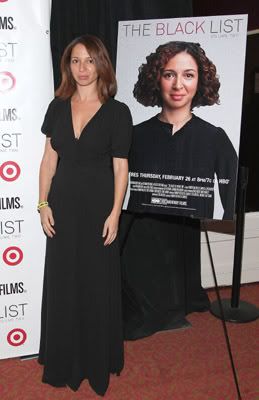 Film subject and physician Valerie Montgomery Rice and filmmaker Elvis Mitchell; Actress and film subject Maya Rudolph
Back to the press release: "The Hill Harper Mentoring Scholarship criteria will be based on unmet financial need and will be awarded exclusively to college bound seniors who are "Bigs" or "Littles" in the Big Brothers Big Sisters' program. The Black List series is currently available on DVD exclusively at Target and Target.com, as well as promoted through viral marketing communications."
About Big Brothers Big Sisters

Headquartered in Philadelphia and with nearly 400 agencies across the country, Big Brothers Big Sisters serves more than a quarter million children. Big Brothers Big Sisters helps vulnerable children beat the odds. The organization depends on donations to help recruit volunteers and reach more children. Funding is used to conduct background checks on volunteers to ensure child safety; and provide ongoing support for children, families and volunteers to build and sustain long-lasting relationships. Big Brothers Big Sisters is proven to increase children's odds of succeeding in school, behaving nonviolently, avoiding drugs and alcohol, and breaking negative cycles. Learn how you can change how children grow up in America by going to
www.BigBrothersBigSisters.org
.
On the web:
UNCF:
http://www.uncf.org/
The Black List:
http://www.blacklistproject.com/
Photos: Wireimage