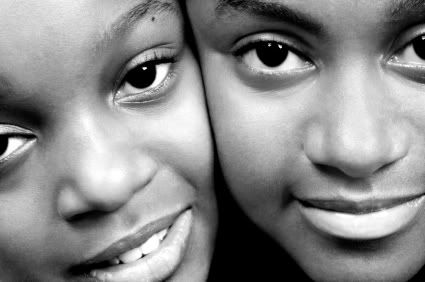 New Study Reveals Sources of Resilience and Strength for Black Girls in New York City

New York, NY (PRWEB) March 7, 2009 -- A new and unique report, Black Girls in New York City: Untold Strength and Resilience, was released by the Black Women for Black Girls Giving Circle (BWBG), a funding initiative of The Twenty-First Century Foundation, and the Institute for Women's Policy Research (IWPR). The report, commissioned by BWBG from IWPR pairs analysis of original data collected through written surveys and focus groups with a review of existing literature to provide an in-depth examination into the lives of Black girls living within the city of New York.

"Through our work with Black girls as service providers, funders and technical assistance providers, it became clear to the founders of BWBG that there may be unique social factors impacting our girls," said Stephanie Palmer, Executive Director, New York City Mission Society. "So we pooled our personal funds and joined forces with other like-minded women and organizations to conduct a study focusing on Black girls in New York City."

The report finds that the impact of poverty is especially acute in the lives of Black girls. Approximately three-quarters of the girls in the study live in low-income communities and households.

"Like all Black children, Black girls are at increased risk of living a life of poverty. But poverty plays out in the lives of Black girls in very distinct ways," remarked report author, Dr. Avis Jones-DeWeever, affiliate scholar of IWPR and Director of the Research, Public Policy and Information Center for African American Women at the National Council of Negro Women.

"Our surveys and conversations with adolescent Black girls in New York City show that many of the girls are at an increased risk of violence because of the economic situation of their families and economic conditions of their communities," emphasized Dr. Jones-DeWeever. "For far too many of the girls in our study, poverty truncates their childhood experience."

The study also examines issues of self-esteem for Black girls, a group often considered immune to the impacts of mainstream culture on body image and self-confidence. While most of the Black girls in this study seemed largely satisfied with themselves, one-fifth indicated, that if given the opportunity, they would change their bodies in some way. A few expressed keen sensitivity to issues of skin tone. Some were teased harshly for being "too Black." Others even expressed a desire for skin bleaching; and in at least one instance, that ultimate desire was not just to become lighter, but instead, to become white.

Importantly, the report also explores the positive influences in Black girls' lives. It finds that girls who highly valued spirituality also tended to have an excellent relationship with their primary caretaker. Likewise, those who possessed a strong sense of racial identity were more likely than other girls to be happy on typical day, to receive better grades, to want a college education and believe in their ability to reach their goals, and when involved in intimate relationships, to engage in self-protective behavior by insisting upon condom usage.

The report concludes with a number of recommendations for policy and practice by a wide range of factors. Some are:
Schools, community groups, and service providers serving Black girls should incorporate information and discussions about violence, safety, and sexual health into their programs and curriculum.


Reach out to adolescent Black girls about their reproductive health.


Create faith-based and Black girl organizational alliances.


Open access to higher education for young Black women.
To view the full report, visit http://www.blackwomenforblackgirls.org/ or http://www.iwpr.org/.
Photo: istockphoto