On February 26, nearly 400 people attended the Bpeace Extravaganza, hosted by the Bpeace Young Professionals Committee (YPC) in New York City. The event raised much needed funds to launch the
Rwanda Beauty Vocational School project
, an initiative of
Bpeace
, a non-profit international organization that helps women entrepreneurs in post-conflict countries expand their businesses, create employment, and build a peaceful future for their communities. Their motto is more jobs, means less violence.
The New York City club Mansion provided the backdrop for a diverse program that included a Rwandan dance performance by Claudine Mukamabano, a fashion show, and other artists.
About the Rwanda Beauty School Project
: BPeace's website states that they have identified a service sector that thrives in Rwanda, yet doesn't have enough trained professionals—beauty salons. There are more jobs than hair stylists, and more customers than available salons.
Two salons owners in Rwanda have asked BPeace to help launch the country's first beauty school. In their largest job development initiative to date, Bpeace volunteers and corporate partners are bringing this vision to reality. The school needs $250,000 for its first two years of operation before it can become self-sustaining.
School founders Jeanne and Sylvie (in photo) upon hearing that the NY event was a success, emailed: "Thank you for providing opportunity to those who had no hope and from which we can pass skills and build a better Rwanda of tomorrow. On behalf of all the Rwandan Bpeace entrepreneurs, we want you to know that your presence is a motivation for us to do what is right and make sure this beauty project is a success." The project is currently seeking partnerships with beauty and cosmetics companies for this effort.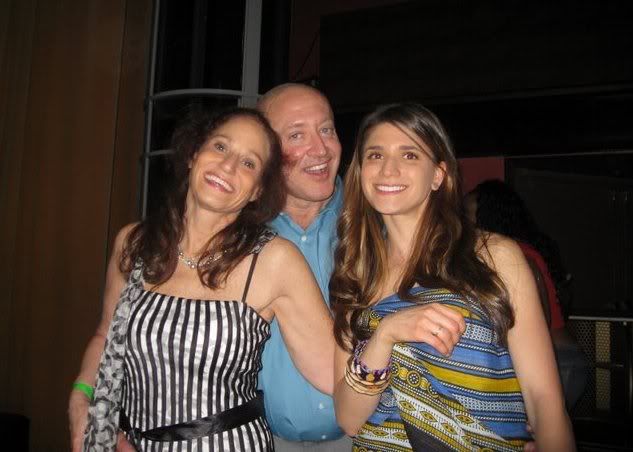 Kudos to YPC founder and team chair Delilah Rothenberg (in above photo on right) and the very hardworking YPC team. They did a professional and effective job at marketing, sales, programming, soliciting sponsors, raffle items, and producing an event that had the majority of people engaged for 5 hours and more. This was the largest event ever held under the Bpeace banner. Doors opened at 7:00 pm and one Bpeacer didn't leave until 2:00 AM!
Visit the website at
http://www.rwandabeautyschool.org/
.
{Thanks Delilah}
Photos: YPC, BPeace Blog