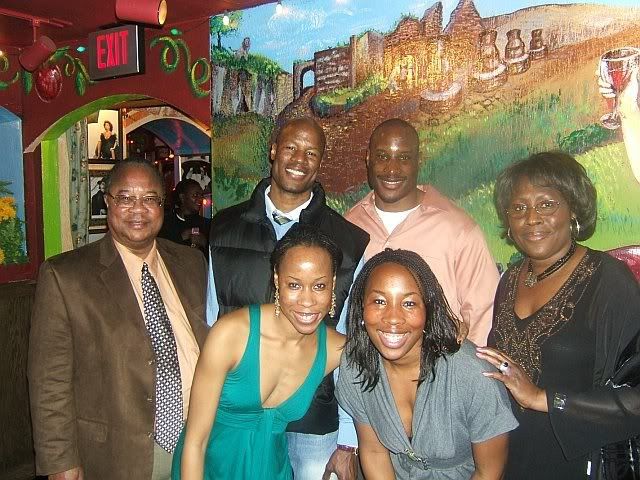 The Onyema Family
Dr. Godwin Onyema wanted a better education for his children. The OB/GYN doctor immigrated from Nigeria to the U.S. in 1974, and had plans to return to his native country. But once he saw the opportunities that his children would have in America, he worked tirelessly so that his children could receive the best education possible. Settling in Chicago, he practiced medicine on the south side for thirty years, primarily serving young, low-income African American women on public aid.
His hard work paid off. All of his children (in photo above) graduated from Princeton, Harvard, Georgetown and Boston College.
While Dr. Onyema's children were growing up, they often heard him speak of the hospital that he wanted to build. He promised his own father, Augustine, that he would return to Nigeria to aid his suffering country one day. Today, his dream is being fulfilled with the Augustine Memorial Hospital, a world-class facility that will provide life-saving medical care to Nigeria's poorest and most vulnerable citizens.
The GEANCO Foundation was established by Dr. Onyema in 2005 to bring this vision of opening a hospital to reality. GEANCO represents the first letter of each family member's name.
Statistics on Nigeria show that it is a country that has dire health outcomes for its children, women and families: It has the second largest HIV- positive population in the world; malaria, a preventable and treatable disease, kills 300,000 Nigerian children and 7,000 mothers every year; it has the second highest number of maternal deaths in the world, and one in five children dies before his or her fifth birthday, a total of one million each year.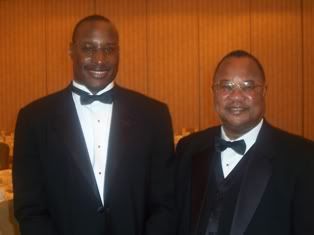 Not only is Dr. Onyema, his family and the Nigerian community committed to this project, but his son, Afam (pictured in photo on left), serves as the Chief Operating Officer for the foundation. A Harvard educated and Stanford Law School grad, he passed on a lucrative career in corporate law to bring this project to fruition. He shared in a previous article written about him, "Even if I was going to be a lawyer, I knew I wanted to do what I could to be charitable. I wanted to help with homelessness and poverty."
Contributors to the project include the governor of Anambra State, Nigeria, where the hospital will be built, who has donated 200 acres of land at no cost, the CEO of the largest pharmaceutical company in Nigeria will endow the cardiac center, and the CEO of a local oil and gas company will endow the Burn Unit, along with support from Mayer Brown LLP in Chicago who serves as their pro bono legal partner, and the Chicago office of Ernst & Young LP.
For more information on the foundation, visit the website at
http://www.geanco.org/
.
{Thanks Afam}