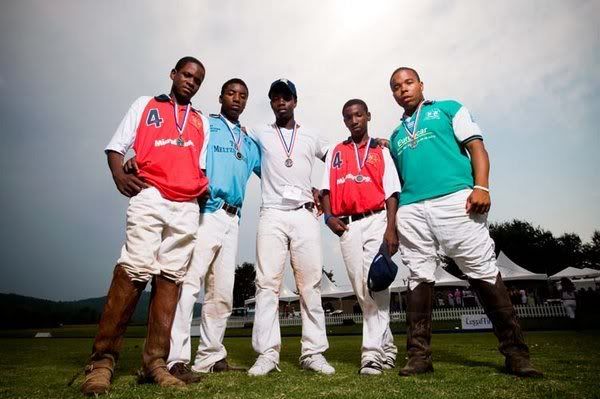 One of my top viewed posts last year featured the
Work to Ride Program
, the first black polo team in the nation. The non-profit program provides disadvantaged urban youth from Philadelphia with constructive activities centered around horsemanship, equine sports, and education.
The program has been featured on HBO Real Sports, and in Sports Illustrated.
One of my fellow bloggers, Ask Miss A, asked me to help share wonderful news about one of the players. Richard Prather (pictured in photo above on far right), has graduated from New Mexico State University with a 3.5 grade average with a double major in Spanish and Criminal Justice, focusing on criminal law. He is currently seeking a summer internship in D.C., and is interested in working on the hill or with the State Department. And he has more reason to celebrate - he was just accepted into graduate school!
If you can help Richard with an internship, visit AskMissA's blog
here
.
See previous posts
here
and
here
.
Photo: Joseph Allen Images