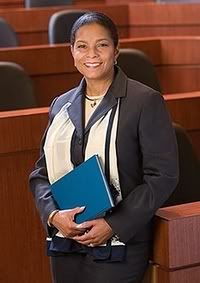 In a study published today, researchers have found that heart failure is disproportionately affecting African Americans at earlier ages than their white counterparts. Kirsten Bibbins-Domingo, Ph.D., M.D., lead author of the study and a scholar with the
Harold Amos Medical Faculty Development Program
of the Robert Wood Johnson Foundation shares, "These findings should be a wake-up call on the need for African Americans and physicians to address risk factors that can lead to heart failure. Heart failure is disproportionately hitting African Americans in the prime of their lives."
From the Robert Wood Johnson Foundation [emphasis mine]:
"Heart failure—a disabling and often deadly form of heart disease—is hitting African Americans in their 30s and 40s at the same rate as Caucasians in their 50s and 60s, according to a study featured as the lead article of the March 19 issue of the New England Journal of Medicine.
One in 100 African-American men and women developed heart failure at an average age of 39, 20 times the rate in Caucasians, according to
Racial Differences in Incident Heart Failure Among Young Adults
.
Heart failure in African Americans was associated with risk factors such as hypertension and obesity that were already present when these adults were in their 20s
."
We have to start early. Schools have eliminated or cut back recess time. And many new elementary schools being built today don't even have playgrounds! Add the internet, time spent playing video games, and poor nutrition habits (especially in low-income communities) our children are paying the price. Robert Wood Johnson Foundation President and CEO
Risa Lavizzo-Mourey, M.D., M.B.A.
(in photo) shares,
"The study results also highlight the urgency of reversing the childhood obesity epidemic. Today's unhealthy children are tomorrow's unhealthy adults. We know that obese children are being diagnosed with conditions previously considered adult illnesses, such as type 2 diabetes and hypertension, and they're at higher lifetime risk for a host of serious health problems, including heart disease, stroke, diabetes, asthma and some forms of cancer. The harsh reality is that, unless we act now to reverse the epidemic of childhood obesity, we may raise the first generation of Americans who will live sicker and die younger than their parents."
Read article
here
.
Read related article in the Baltimore Sun
here
.