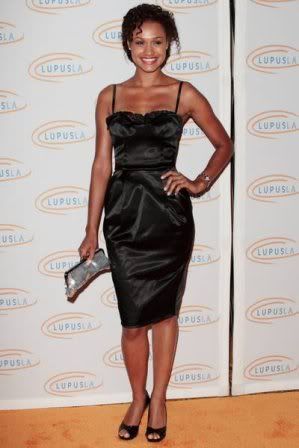 The Ad Council has launched a lupus awareness campaign on March 31, with the Lupus Foundation of America (LFA) serving as the Founding Partner. An estimated 1.5 million people have lupus -- the same number of people could fill 30 baseball stadiums. Ninety percent of people living with lupus are women, and lupus disproportionately affects women of color.
Lupus is an autoimmune disease that can affect various parts of the body, including the skin, joints, heart, lungs, blood, kidneys and brain.
Mercedes Yvette, national LFA spokesperson and runner-up on the 2004 cycle of America's Next Top Model, was in Washington, D.C. for the launch of the campaign. Yvette, who was diagnosed with the disease, wrote about her experience in a blog entry
here
and shared, "I am honored to be a part of this effort to help raise awareness of a disease that has long been overshadowed and overlooked."
Visit the Ad Council campaign here
http://www.lupus.org/AdCouncil
to learn more.