Actor Danny Glover speaks at the African First Ladies' Health Summit and Gala press conference, April 16 in Los Angeles. The summit will honor the philanthropic efforts of the First Ladies of Africa, April 20-21, 2009, and will focus on maternal health, as well as girls' education and HIV/AIDS related issues throughout Africa. The GEANCO Foundation, previously featured
HERE
, is serving as a summit sponsor.
Singer Solange Knowles speaks at The Body Shop and MTV Networks' "Say Yes, Yes, Yes" to Safe Sex event at Meet at the Apartment on April 14, 2009 in New York City.
Lisa Jackson, Administrator of the Environmental Protection Agency, participates in Earth Day festivities on the National Mall, April 19th in Washington, D.C.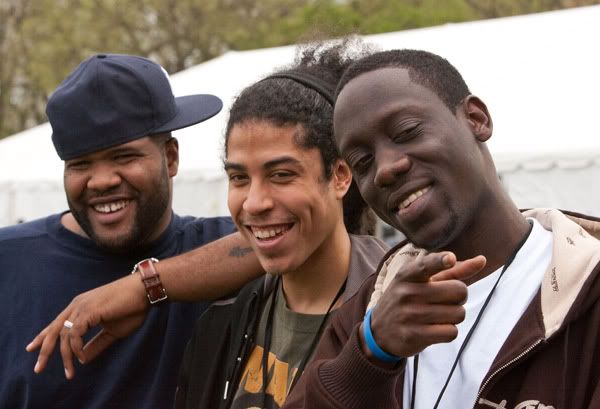 Also performing during the Earth Day festivities was Black Violin. The musical group consists of classically trained violinists Wil B (left) and Kev Marcus (right) along with DJ TK. They combine classical music with hip hop, funk and jazz to the delight of school students across the country.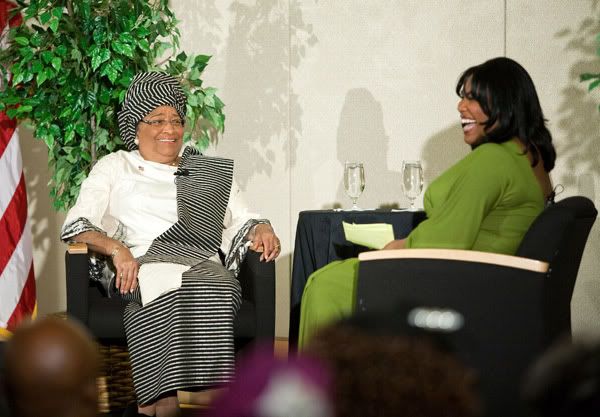 President Ellen Johnson Sirleaf (l) discusses her book "This Child Will Be Great: Memoir Of A Remarkable Life By Africa's First Woman President" with 'In the Cafe with Mocha' television show host Mocha, at the Ronald Reagan Building and International Trade Center on April 17, 2009 in Washington, DC. Also in attendance were Korto Momolu of Project Runway and child rights activist Kimmie Weeks.
Photos: Wireimage