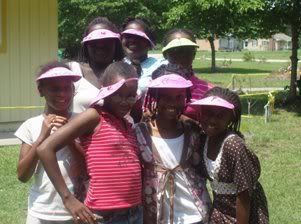 Many of you have probably never heard of Alcolu, a rural community in South Carolina. Its population is less than 3,000, and the city has very little commerce, consisting of some homes, a church, the Peace of Paradise Cafe (with awesome barbecue), and the Have Faith Community Development Corporation, a non profit 501(c)3 charitable organization.
I received an email from an Alcolu resident, to share about an upcoming fundraising event. The residents of this small town are desperately trying to raise funds to support the organization's programs for youth after school, homeless disabled veterans, foster children, and their senior citizen population. Another program provided is called Soulfood Jazz, that was formed to place instruments instead of weapons in a child's hands. This year they had the privilege of being part of the entertainment at the Lincoln 2.0 Inaugural Ball held at the Smithsonian American Art Museum in Honor of President Barack Obama. More about the event:
The Alcolu Extravaganza
"Where it's ALL Happening!!"
Friday, May 22, 2009 - Sunday, May 24, 2009
Alcolu, South Carolina
Jazz concert, Parade, Fashion show/Gospel Fest & More
For more information and a complete schedule, contact Bishop Dwayne Johnson at 803-473-5573. You can also visit the website at
http://www.alcolu.net/
.