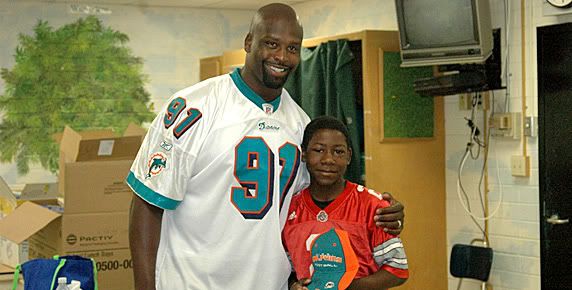 Vonnie Holliday
, an eleven year NFL veteran, created the
Vonnie Holliday Foundation
in 2001 to improve the quality of life of citizens in underserved communities by donating time and monetary resources. Since the foundation's inception, it has improved the lives of many in communities where Holliday has played (Green Bay, Kansas City and Miami); however, most of the Foundation's resources have benefited Vonnie's hometown of Camden, South Carolina.
This year, Vonnie decided to expand the efforts of his foundation. "With gang violence at an all time high, I really want to create a safe place for youth in my home community to go. I envision them having a physical building to do homework, enrichment and sports activities."
On March 27, 2009, the foundation held its first annual golf tournament to raise funds to support the creation of a Boys & Girls Club in his hometown. Vonnie was joined by his NFL friends in support of his cause, that included Will Allen (Miami Dolphins), Kevin Carter (Tampa Bay Buccaneers), Phillip Merling (Miami Dolphins), Nate Waye (retired), Kenny McKinley (University of South Carolina), Charles Bennett and Alge Crumpler (Tennessee Titans), and Corey Chavous (free agent).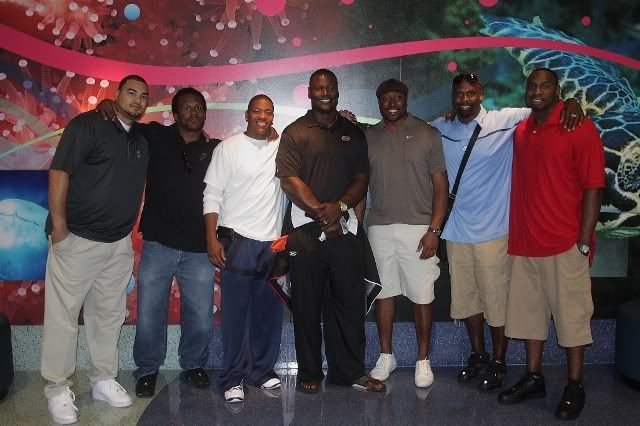 Prior to the tournament, Holliday and his friends visited the Palmetto Children's Hospital to brighten the day of sick children. Pictured from left to right: Phillip Merling, Corey Chavous, Will Allen, Kevin Carter, Alge Crumpler, Vonnie Holliday, and Charles Bennett
Tennessee Titan Alge Crumpler (center) looks on as his teammate golfs. Crumpler was one of several NFL players that supported the 1st Annual Vonnie Holliday Golf Tournament. For more information on the Vonnie Holliday Foundation or to find out how you can help Holliday create a Boys & Girls Club in Camden, S.C., go to
www.vonniehollidayfoundation.org
.