Actress Alfre Woodward, Aviva CEO Andrew Diamond and actress Tracee Ellis Ross attend the Aviva Impact Awards' "A Party" at The SLS Hotel on April 28, 2009 in Beverly Hills, California. Ross received the Aviva Impact Award, which honors those who have generously shared their experience and expertise with young people who look to them as role models and mentors on their journey to positive, productive, and rewarding futures.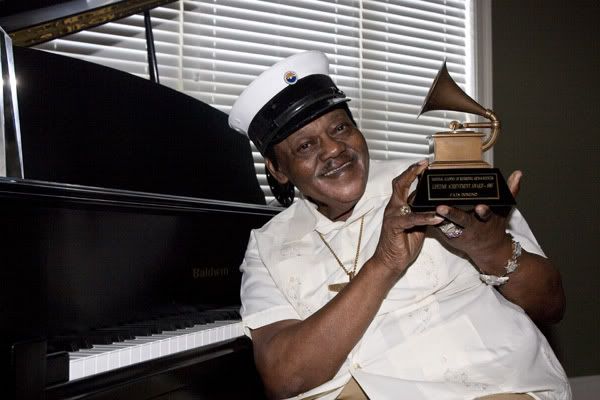 Fats Domino accepts his Grammy Lifetime Achievement Award presented by the Recording Academy, May 1, 2009 in New Orleans to replace the Lifetime Achievement Award he lost in Hurricane Katrina.
Former President Bill Clinton receives an honorary degree from Florida A&M University's President James H. Ammons during the 2009 graduation at Florida A&M University (FAMU), May 3, 2009 in Tallahassee, Florida.
In related news, noted art collectors and philanthropists Bernard and Shirley Kinsey, who are also FAMU alumni, (previously featured
here
) recently hosted FAMU students at their home in California, as part of an effort to recruit, train and mentor African-American master's level students for work in the museum profession. Read article
HERE
.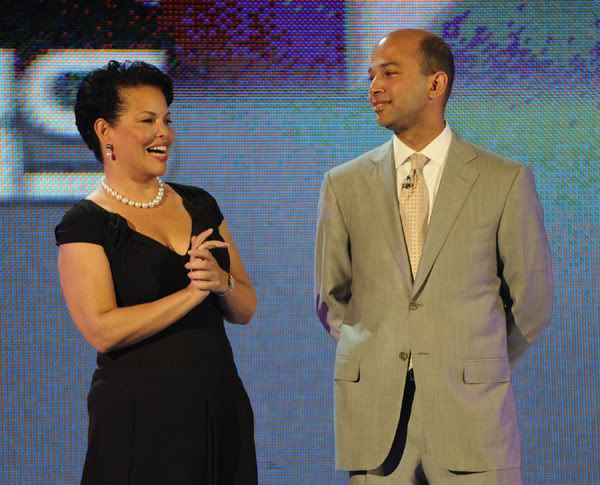 "Given the historic change our country has experienced, this is the perfect time for BET Networks to re-examine where we are as a company and what we can be for our audience." BET CEO and chairman Debra Lee (L) shared these words about BET's new programming that will begin this fall that was announced at the BET Networks 2009 Upfront on April 23, 2009 in New York City. In the photo with Lee is BET President and COO Scott Mills.
Among the new series includes: CHANGING LANES, in partnership with The 909 Group and NASCAR Media Group, a unique and exciting series chronicling the search for the sport's next generation of drivers; THE HOLLYWOOD TREATMENT, a powerful reality series that pairs celebrities with individuals looking to transform their lives; LEADING MEN, profiling prominent African American men who have impacted American culture artistically, socially, and politically; and PRESSURE COOKER, a powerful documentary that follows a dedicated Baltimore-based teacher and her students, who win scholarships by unconventional means: through a gourmet cooking contest.
Photos: Wireimage