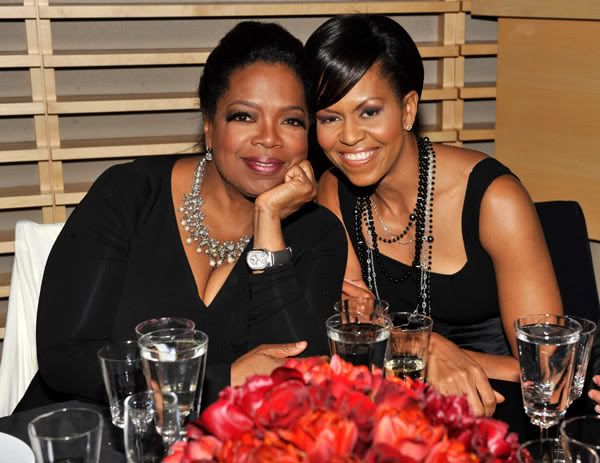 Time magazine recently unveiled their list for the world's 100 most influential people for 2009. The list includes scientists and thinkers, heroes and icons, artists and entertainers, builders and titans, and leaders and revolutionaries. Of course, President Obama made the list, along with First Lady Michelle Obama. Other luminaries that made the list are Oprah Winfrey, Tiger Woods, John Legend, and Judith Jamison.
On May 5th, a cocktail reception and dinner was held at the Frederick P. Rose Hall at Jazz at Lincoln Center in New York City.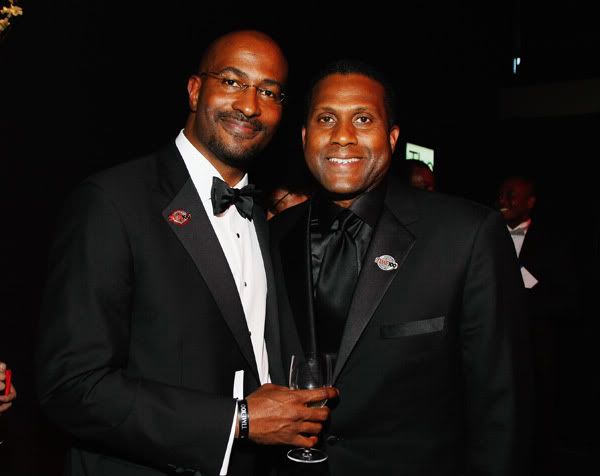 Time 100 honorees Van Jones and author and media personality Tavis Smiley. Jones is the Special Advisor for Green Jobs, Enterprise and Innovation at the White House Council on Environmental Quality.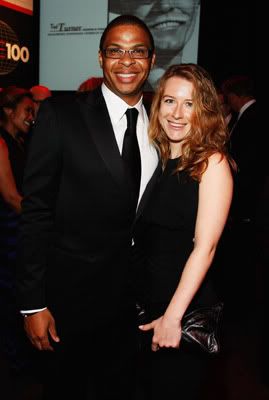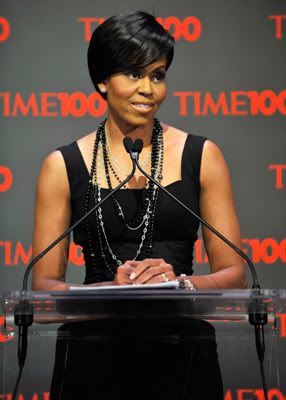 Time 100 honoree Harvard economics professor Roland Fryer (left) and guest; First Lady Michelle Obama
Roland Fryer is the youngest African-American to ever receive tenure at Harvard, and he is currently leading projects in Washington, D.C. and other cities that provide financial incentives to encourage students to do well in school.
During the evening, the First Lady announced a new fund to support non profits and social entrepreneurs. She shared, "... I am pleased to announce that as part of the new Serve America Act, the Administration is creating a Social Innovation Fund to help innovative nonprofit groups and social entrepreneurs, like the ones I just mentioned, expand their successful approaches to tackling our most pressing national challenges.
"The idea is simple: find the most effective programs out there and then provide the capital needed to replicate their success in communities around the country."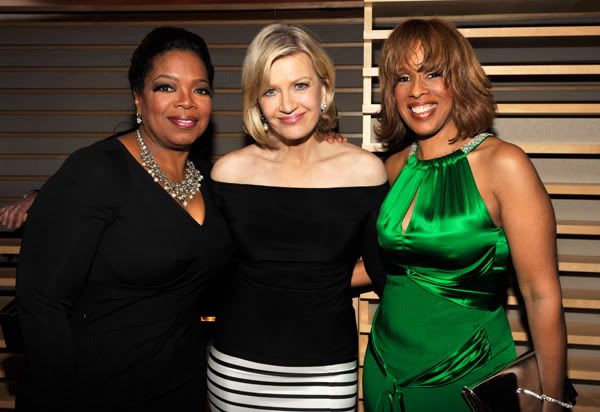 Oprah, Diane Sawyer and Gayle King
John Legend and Dr. Cornel West
Billie Jean King, Ann Moore of Time magazine, and Valerie Jarrett, Senior Advisor to President Barack Obama
Photos: Mazur/Wireimage