Daphna Ziman, Russell Simmons, Gabrielle Union and Vivica Fox attend the Children Uniting Nations 4th Annual National Conference at The House Capitol Building on June 9, 2009 in Washington, DC.
Via Press Release:
Children Uniting Nations
(CUN), one of the premier non-profit organizations working with at-risk and foster youth, announced its partnership with Russell Simmons' "Hip Hop Summit Action Network" at the 4th Annual "Keeping the Promise to our Children" conference in Washington DC on June 9, 2009. Both organizations vowed to develop more mentoring programs in the African American community and raise awareness to children in need.
The conference press breakfast at the Capitol was packed with power from celebrities, legislators, prominent speakers and was hosted by Speaker of the House Nancy Pelosi. "Children Uniting Nations gives America's children an opportunity to succeed by building mentoring relationships," said Speaker Nancy Pelosi. "And when CUN comes to the Hill, Members of Congress listen because we know that CUN knows how to build self-esteem and life skills for foster and at-risk children."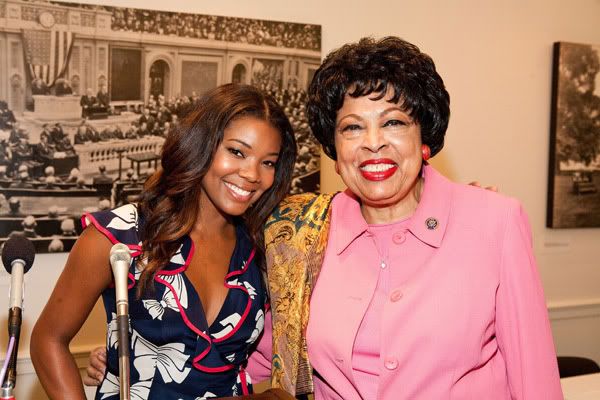 Gabrielle Union and Rep. Diane Watson attend the "Children Uniting Nations" 4th Annual National Conference at The House Capitol Building
Celebrities (Russell Simmons, Terrence Howard, Vivica A. Fox, Gabrielle Union, David Archuleta and Michael Copon, Shawn King, Catherine Dent) were insightful and dedicated to getting people committed to joining the CUN movement to recruit mentors and elevate attention to children in need. The event concluded at the Department of State in the historical Benjamin Franklin reception room, where Terrence Howard gave a poignant and charismatic speech reminding the audience that "there is an angel in us all and not to forget to use it" just before taking the stage to perform a Latin-jazz ensemble. David Archuleta committed his efforts to motivating the younger generation to get involved, mentor and make a difference.
This year's panel discussions included key youth issues such as "Student Loan Forgiveness in Exchange for Academic Mentoring of Foster Children," "Physical Health, Nutrition and Obesity in Youth," "Drugs & Drug Trafficking," "Mental Heath and Post Traumatic Stress Disorder," "Impact of AIDS and HIV on African American Community," and "The Impact of Economic Decline on the Future of Our Children."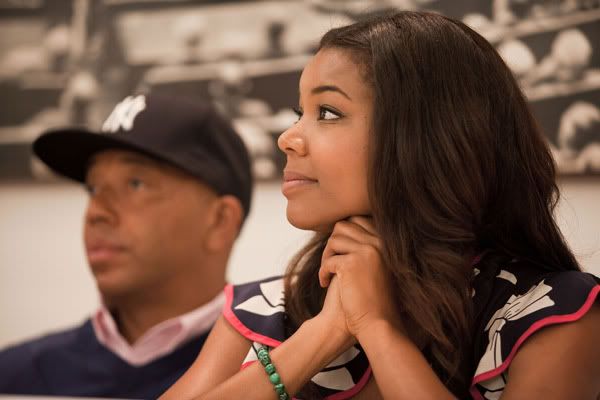 Children Uniting Nations Chairwoman Daphna Ziman remarked, "We are appreciative and are grateful to have had so many influential economic leaders and university researchers dedicated to finding a better future for our children as well as such amazing legislative support, media attention and incredible celebrities assembled together in the effort of helping us raise awareness to the needs of our nations at risk youth and help us to advance the priority of children's issues on the political agenda. There is no point in healing the nation if in the process we destroy the souls of our children who are our future!"
Source: Children Uniting Nations via PRNewswire
Photos: Wireimage