Liya Kebede, Gordan Williams and Bethann Hardison attend the Gordon Parks Foundation's 2nd Annual Awards Gala
Via PDNPulse: The
Gordon Parks Foundation
hosted its second annual benefit and photo auction, "Celebrating Fashion," on June 2, 2009 at Gotham Hall in New York.
Parks, who directed the film "Shaft" and was the first African-American photographer for Life magazine, died in 2006. The Gordon Parks Foundation was created "to perpetuate and protect his legacy of photography, writing, music and film, and to support those artistic and educational activities and organizations in which he had an interest during his lifetime."
The event spotlights the fashion side of Parks's artistic canon and honors four individuals whose achievements advance the principles of courage, vision, compassion and dignity that Parks championed in his life. The honorees are: Ethiopian supermodel and World Health Organization ambassador Liya Kebede; cultural pioneer and philanthropist Russell Simmons; clothing designer Isabel Toledo who, among other accomplishments, created the shimmering dress Michelle Obama wore in her husband's inaugural parade; and renowned photographer/filmmaker Bruce Weber.
Russell Simmons, Robin Hickman and Geoffrey Holder
"Gordon Parks was known for many things, including photo essays that masterfully documented the coexisting worlds of beauty and urban grit, his direction of the groundbreaking action film Shaft, and his landmark autobiography The Learning Tree, which became the basis for Hollywood's first major film production helmed by an African-American," says Peter W. Kunhardt, Jr., Assistant Director of the Meserve-Kunhardt Foundation, which oversees the Gordon Parks Foundation and its vast collection of the artists' work.
Proceeds from the event will be used to permanently preserve Parks's work and make it available to schools, museums and communities around the world.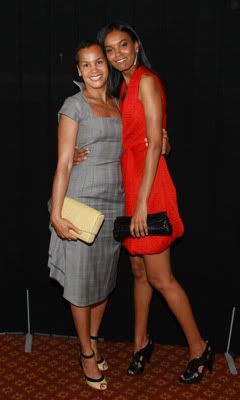 Liya Kebede and Bethann Hardison; Erica Reid and Kebede
Honorees were introduced by fashion and entertainment illuminati, including Vogue Editor-in-Chief Anna Wintour, HBO Co-President Richard Plepler, fashion advocate Bethann Hardison and Cuban artist Ruben Toledo. Former President William Jefferson Clinton, and artist and designer Gloria Vanderbilt served as honorary event chairs, and event chairs included Bill Cosby, Quincy Jones, Dina Merrill & Ted Hartley, and Cartier North America President & CEO Frédéric de Narp.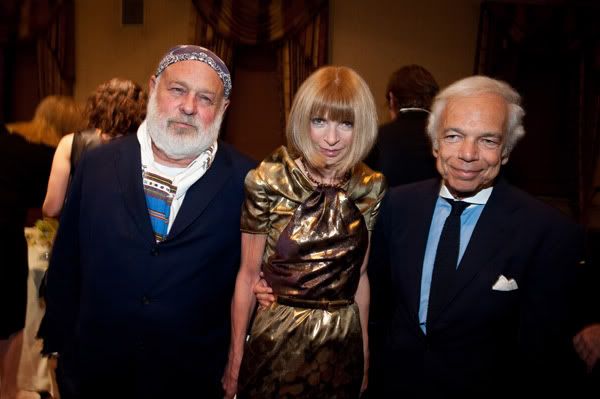 Bruce Weber, Anna Wintour and Ralph Lauren
Also during the evening, the first annual Nikon/Gordon Parks Foundation scholarship will be awarded to Chiara Marinai, a sophomore at Purchase College (State University of New York).
Harvard professor and scholar Dr. Henry Louis Gates, Jr., a 2007 Gordon Parks Foundation honoree says, "Gordon Parks is the most important black photographer in the history of photojournalism. Long after the events that he photographed are forgotten, his images will remain with us, testaments to the genius of his art, transcending time, place and subject matter."
Source:
PDNPulse

Photos: Wireimage