Quincy Jones, Patti LaBelle and Apollo Theatre Foundation President Jonelle Procope attend the Apollo Theater's 75th Anniversary Gala at The Apollo Theater on June 8, 2009 in New York City.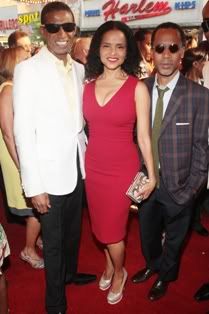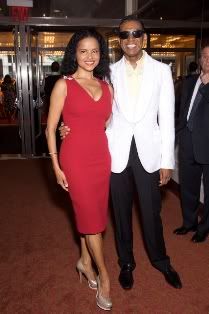 Also at the Apollo's 75th anniversary, designer b michael, actress and philanthropist Victoria Rowell and her fiance, Radcliffe Bailey. Rowell and Bailey will be married later this month in New Hampshire.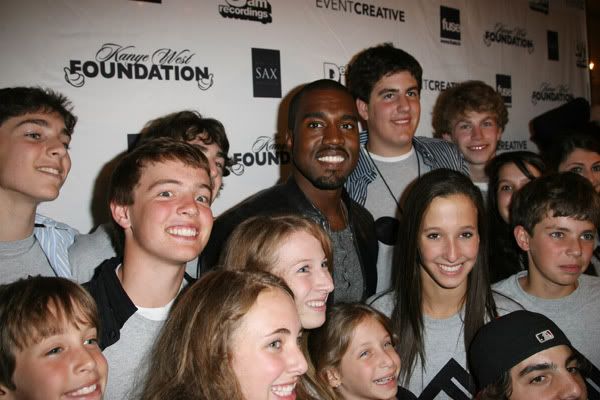 Grammy award winning hip hop artist, music producer, fashion designer, music video director and author, Kanye West, is surrounded by youth at his 2nd Annual Stay In School Concert, June 11, 2009 in Chicago. Students who had good attendance and grades were treated to a special concert by Kanye.
Kanye is pictured here with Chicago Mayor Richard M. Daley. Daley's wife, Maggie C. Daley, is a huge champion of after school programs. The event also brought awareness to the nation's staggering drop out rate.
NFLer Israel Idonije of the Chicago Bears held a free football clinic for Chicago youth on Saturday, June 13, 2009 at Eisenhower High School. Each attendee received training on agility drills; offensive fundamentals and defensive fundamentals, and seven-on-seven passing drills. The football camp is just one of the many community and charitable activities his foundation participates in. Visit his website at
http://www.israelidonije.org/
.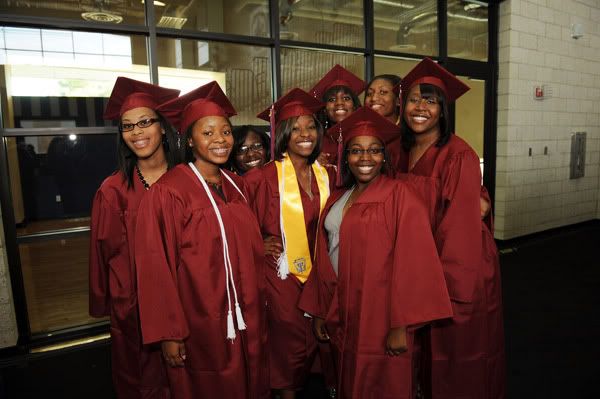 Congratulations to the first graduating class of Andre Agassi Preparatory School! The tuition free charter school, named after tennis star Andre Agassi, is an initiative of the Andre Agassi charitable foundation. The school opened in 2001, and is located in a predominately lower income area of Las Vegas, with 95% of the students African American.
Andre Agassi receives a letter from President Barack Obama at the graduation, June 12, 2009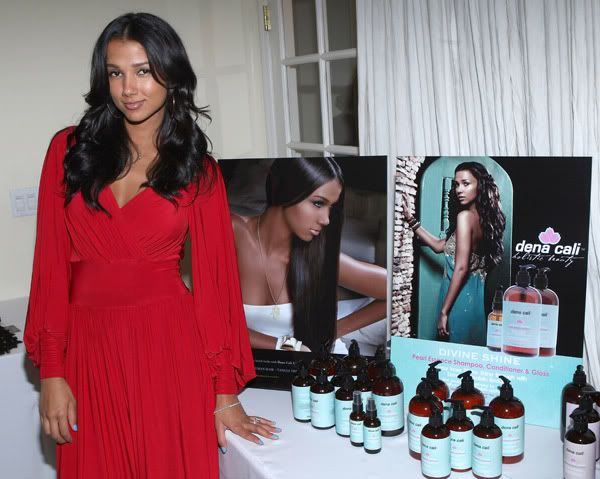 Model and philanthropist Amie Petersen presents her Dena Cali beauty line at the Foundation for Living Beauty Spa Fundraiser for Women Living with Cancer at The Odyssey Medi Spa on June 14, 2009 in Marina del Rey, California.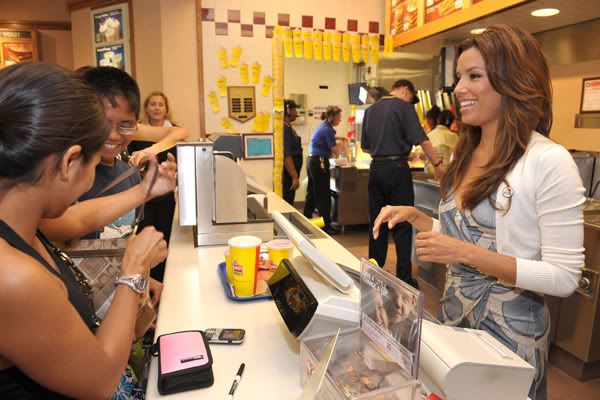 Actress Eva Longoria Parker takes Frosty orders at a Wendy's restaurant in Selma, Texas, kicking off the company's third annual "Father's Day Frosty Weekend" (June 20-21) which benefits the Dave Thomas Foundation for Adoption. For every Frosty sold, 50 cents will be donated to the foundation.
Photos: Wireimage, StudioB PR, b michael