The Reginald F. Lewis Foundation, named after the late Reginald F. Lewis, the first African American to build a billion dollar company, held its 2nd annual luncheon gala honoring real estate executive R. Donahue Peebles and Retired Colonel Lee A. Archer, Jr., a Tuskegee Airman, on June 13, 2009 at the Lewis's oceanfront estate in East Hampton, New York. In the photo above are Reginald F. Lewis's daughters, Leslie Lewis Sword and Christina Lewis with Don King.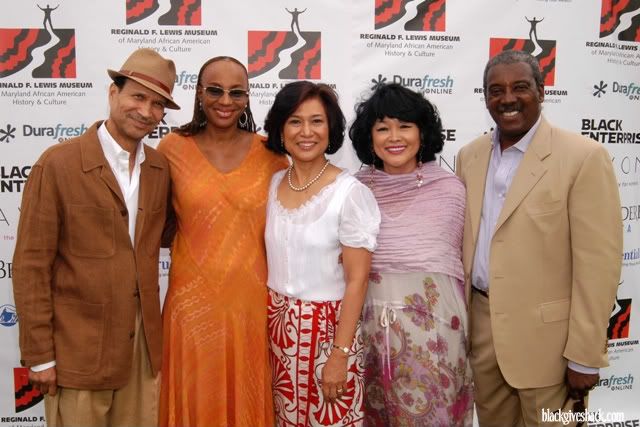 Khephra Burns, Susan Taylor, Loida Lewis, Lolita Valderrama Savage, Frank Savage
Mrs. Loida Lewis, the widow of Reginald F. Lewis, hosted the luncheon along with Ms. Gabriella Morris and Ms. Lolita Valerrama Savage. The master of ceremonies included Maurice DuBois, co-anchor of the CBS Morning Show. Attendees included Don King and former New York Mayor David Dinkins.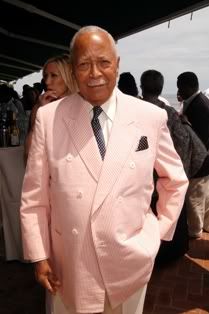 Highlights from the event can be found at
Hamptons.com
, which cites that Lewis funded 10 million dollars to various non profits and other organizations, among them, an unsolicited $1 million dollar gift to Howard University, a school he never attended; and in 1992, a donation of $3 million to his alma mater, Harvard Law School, to establish a fellowship to teach minority lawyers how to become law professors. He was the first African American to establish a law firm on Wall Street.
Andrea DuBois, Alicia Bythewood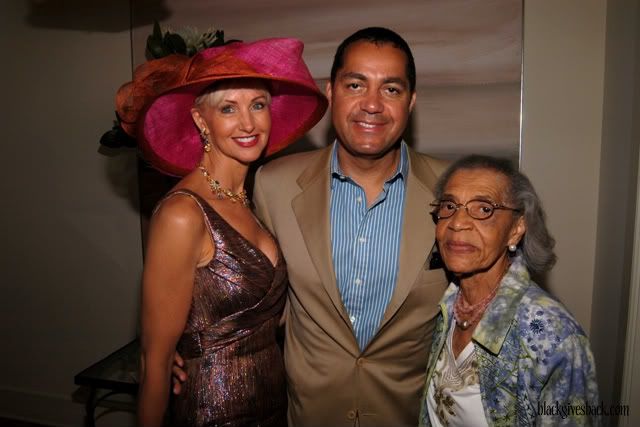 Katrina Peebles, R. Donahue Peebles and Carolyn Fugett, mother of Reginald F. Lewis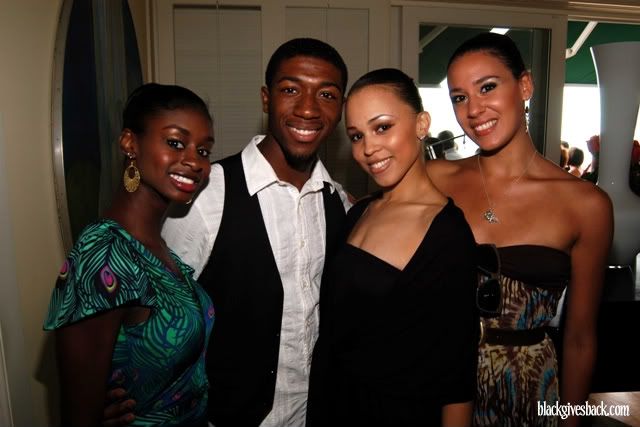 From the Dance Theatre of Harlem: Ashley Murphy, DaVon Doane, Danielle Thomas, Sarah Bokowski
The Dance Theatre of Harlem
Visit the Reginald F. Lewis Museum! From now until August 27, 2009, admission is $5 every Thursday from 5 to 8 p.m. To learn more about Reginald F. Lewis, visit
www.reginaldflewis.com
.

All photos by Patrick McMullan courtesy of RTC Publicity