Washington, D.C.:
Father's Day Rally on the Lincoln Memorial, Saturday, June 20, 2009. For more information, visit the website at
http://www.fathersdayrally.com/
.
Baltimore, MD:
11th Annual International Fatherhood Conference, June 16-19, 2009. For more information, visit
http://www.fatherhoodconference.com/
.
NATIONWIDE: Real Men Cook for Charity 2009
is coming to a city near you on Sunday, June, 21st! This year, the event is celebrating its 20th year anniversary with a leadership team that includes CNN's
Roland Martin
, television personality
Chef Jeff Henderson
, and real estate entrepreneur
Kwame Jackson
. Among the participating cities are
Washington, D.C
.,
Atlanta
,
Miami
,
Philadelphia, New York, St. Louis, Houston, Dallas, Detroit, Chicago, Baltimore and Los Angeles
. Visit the website at
http://www.realmencook.com/
for times, locations and to purchase tickets.
Real Men Cook was also a non profit partner for the Atlanta screening of the new film "Imagine That," on Thursday, June 11, 2009 in Atlanta. Those in attendance included Steve Stoute, Bob Whitfield, Tameka Foster Raymond, Stephon Marbury (Boston Celtics), Jason Richardson (Phoenix Suns) and more attended the Upscale Magazine/ Magic Shave Screening. With screenings in New York, Chicago, Detroit, and Atlanta, father/ daughter pairs and families alike from the worlds of entertainment, political, athletic and philanthropic industries flooded the seats of theaters across the nation showing the beauty of fatherhood.

Hip hop artist Lil Scrappy with daughter


Steve Stoute with daughter; Bob Whitfield with daughter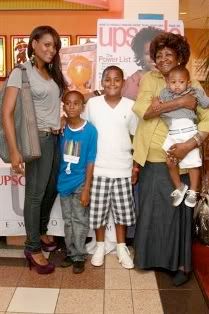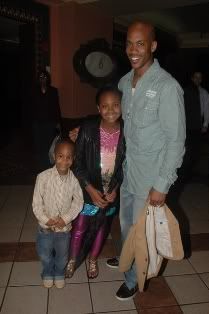 Tameka Foster Raymond and family; Stephon Marbury and children



Jason Richardson (Phoenix Suns) and daughter

Photos: Stephen Knight, Catherine Tolbert, courtesy of Garner Circle PR