Miss Natalie, Quincy Jones, Clarissa and Edgar Bronfman, Jr., Clarence and Jackie Avant, and Gerard "Jerry" Inzerillo attend the Apollo Theater's 75th Anniversary in NYC.

On June 8, 2009, a nationwide celebration was held for the 75th anniversary of the famed Apollo Theater in Harlem, New York. The event honored legendary artists, entertainers, and community leaders, among them Camille and Bill Cosby. The philanthropic couple received the Ruby Dee and Ossie Davis Arts and Humanitarian award, which is given each year to a couple who embodies the powerful beliefs of this couple, who have a deep commitment to their community and a connection to each other and their family.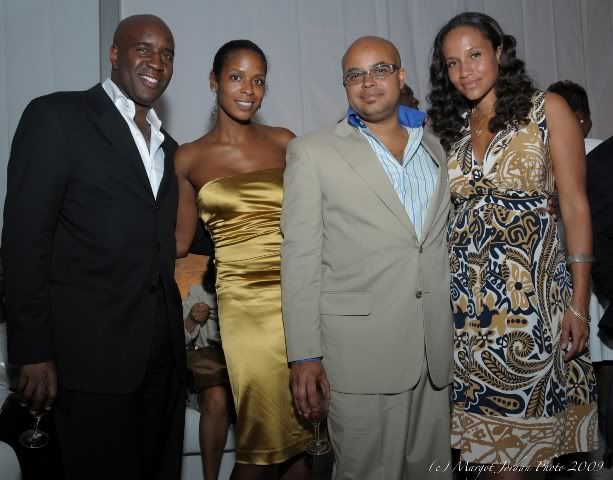 Len and Marsha Burnett, Brett and Yvonna Wright

The evening was hosted by comedian, author and radio personality Steve Harvey, and featured performances by Jamie Foxx, The O'Jays, Mariah Carey and Anita Baker. Also honored during the evening was Quincy Jones, Patti LaBelle and the Coca Cola company, who received the corporate award for their commitment to the Apollo Theater and the Harlem community. Also receiving an honor was the City of New York, receiving the Percy E. Sutton Civic Leadership Award.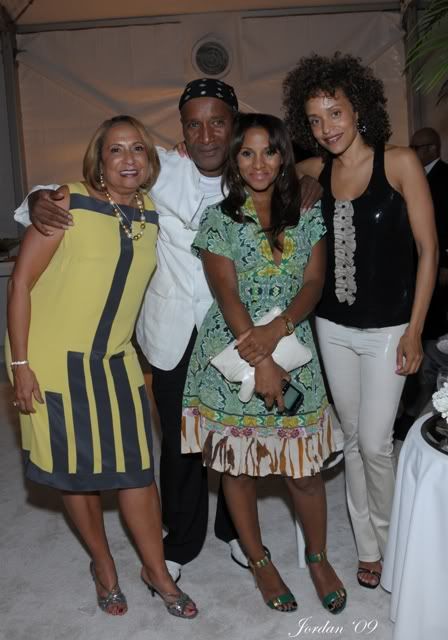 Radio One Founder Cathy Hughes, comedian Paul Mooney, publicist Marvette Britto and Stacey J
Following the event was a star studded evening at the Apollo Supper Club, a unique lounge atmosphere created by renowned designer David Monn, that featured gourmet creations by Great Performances, plentiful libations by Belvedere, Hennessy, Moet & Chandon, and late night dancing with music provided by DJ D-Nice.

Tina Wynn, Toni Brown and Della Britton Baeza

Alicia and Dr. Dan Bythewood; Gayle King and Kevin Liles

This annual event is Apollo's largest fundraiser, with all proceeds benefiting the Apollo Theater Foundation, a non profit organization dedicated to preserving and developing the Apollo Theater and its initiatives for performing artists, educational programs, and community outreach efforts in New York City and beyond.
On the web: www.apollotheater.org

Photos copyright by Margot Jordan 2009