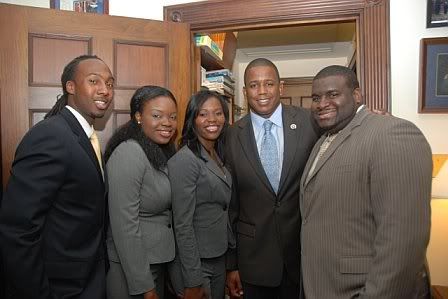 Thurgood Marshall College Fund Releases 2008 Annual Report- Surpasses the $100 Million Mark in Cumulative Fundraising, Creating More Opportunities for Students to Earn their Degrees
In its 22-year history, the Thurgood Marshall College Fund (TMCF), named for the late U.S. Supreme Court Associate Justice, has raised over 100 million dollars for leadership development, programmatic and capacity support, and scholarships supporting more than 12,000 students and alumni of public Historically Black Colleges and Universities (HBCUs), six law schools in 22 states, the District of Columbia and the U.S. Virgin Islands.
The Fund's 2008 annual report highlights their growth in fundraising, and is now available online. The demand for assistance from TMCF and its partners grew exponentially during 2008 as the economic recession deepened, and families struggling with increased unemployment and less income found it even more difficult to afford college tuition and related expenses.
"Our success in 2008 demonstrates that donors recognize the important role TMCF plays in supporting America's youth. Donor's dug deep, and continue to give, as they understand the needs are greater," said Dwayne Ashley, President and Chief Executive Officer, who recently celebrated his 10-year anniversary leading the organization.
TMCF focuses on five core competencies. These include: Creating opportunities for students and alumni through leadership development, an E-learning platform providing free leadership courses to all students, career preparation-connecting students to jobs and internships, scholarship funding, and providing research and training opportunities to staff and faculty at member universities.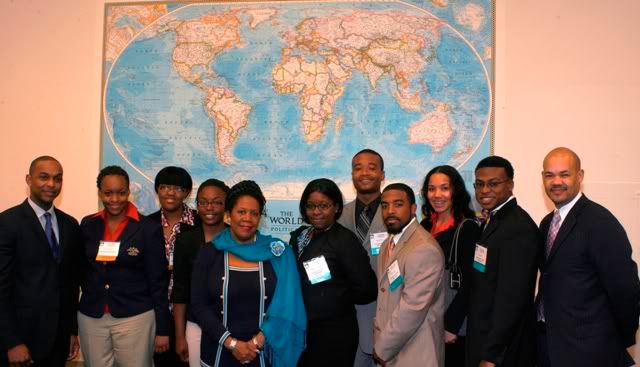 This past spring, TMCF brought 130 high school and college students from across the country to Washington, D.C. for its Annual Civic Responsibility Conference and Student Advocacy Days. The 3-day events immerse minority students into the various careers available within Federal civil service and public service. In addition to visiting Capitol Hill, they visited the State Department, the Washington Navy Yard, and met with the new Secretary of the Department of Energy, Dr. Steven Chu, who is a distinguished scientist and co-winner of the Nobel Prize for Physics in 1997. In the photo above, HBCU students from Texas are pictured visiting the offices of Rep. Sheila Jackson Lee with TMCF CEO Dwayne Ashley and Dr. Pierre Wright. In the top photo, HBCU students from Florida visit the offices of Rep. Kendrick Meek (D-FL).
TMCF also received a 4-star rating in 2008 for the second consecutive year by Charity Navigator, the largest independent evaluator of charities in the United States.
To view the annual report and for more information, visit the website at
http://www.thurgoodmarshallfund.org/
.