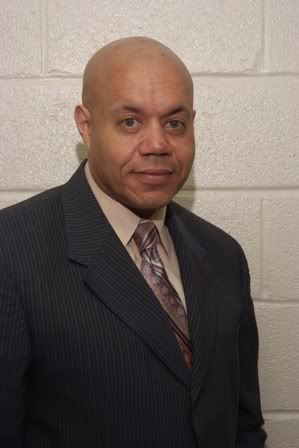 The summer of 2009 has been a violent one in the city of Baltimore. In just one month, twelve people were shot at a neighborhood cookout, and a five year old girl was shot in the head and critically injured, allegedly at the hands of a juvenile. This young man had a long criminal record, with 15 arrests by the age of 17. At the time of the shooting, he was being monitored by the city's Department of Juvenile Services on home detention. Meet our latest insider, Cameron Miles, and read on to learn about his efforts to help young men in the city of Baltimore.
Occupation:
Organizing Director, Advocates for Children and Youth and the Maryland Juvenile Justice Coalition
. In this position, Miles is responsible for organizing and informing the legislature, business community, faith community, and parents and youth for a safer juvenile justice system.
Founder and Director, Mentoring Male Teens in the Hood
. A group mentoring program for males ages 8-18 in Baltimore
Education:
Bachelors Degree in Business Management, Coppin State College, Baltimore; Masters Degree in Legal and Ethical Studies, University of Baltimore, Maryland
Since 1996, Cameron Miles has been reaching in his own pocket to finance his mentoring program, Mentoring Male Teens in the Hood. Mentoring has been shown to have a positive impact on youth deemed at risk, and Miles is up to the challenge. His program provides opportunities for the youth, called Kings, to
visit college campuses
to hear from black males who were once in the streets and are now college students. The program has taken the Kings on recreational excursions and on visits to professional men in the community, such as
Dr. Carnell Cooper
. And Miles himself has frank discussions with the Kings about making the right choices, choosing the right friends, and the consequences when one does not.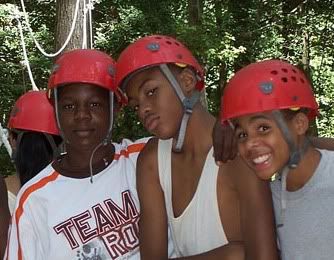 Many of the Kings in the program do not have a father in their lives. When asked about this, Miles shares, "This causes a great void. I cannot replace or imitate anyone's father and never try to. I just try to let my actions and words show them that a strong man cares about them and genuinely wants to see them do well in whatever they choose to excel in.
Many of the Kings are angry because they do not have a father figure in their lives. Women are great and great nurturers, but cannot show a male King how to be a man. As far as school is concerned, I believe they would try even harder if they had their biological father pushing and encouraging them. There is an innate sense of pride that male children have when their fathers signal approval. Because that is missing in so many of their lives, it will affect them. That is why I try to do so much at the mentoring program. We give an incentive for report cards. For every "A" they receive in core subjects, they get $20 dollars.
We also talk about relationships and have workshops on the same. The real issue as it relates to relationships is that they are missing that "father" to model for them as it relates to how a man should treat a woman. I also do my best to let them see how I interact with their mothers and women in general."
Providing mentoring programs such as Mentoring Males Teens in the Hood would seem like one obvious solution to saving our young black men. But offering these activities comes at a cost. Miles shares that sustaining his program is difficult, "I have a full time job and so does everyone who helps me. I beg a lot. I write letters asking for money, and sometimes we get people who are willing to help write a grant." Next month, the program is hosting a fundraiser at the Reginald F. Lewis Museum in Baltimore with a goal of raising $20,000 to support ongoing events and programs:
Mentoring Male Teens in the Hood Fundraiser & Museum Tour
Wednesday, September 16, 2009, 5:30-8:30 pm
Reginald F. Lewis Museum, 830 East Pratt Street, Baltimore
Admission: $60
For more information about the event, call 410-547-9200 x 3002, and visit the website at
www.mentoringmaleteens.org
.
To read Cameron's thoughts about the need for more services and more accountability in Maryland's juvenile system and to participate in the discussion, visit the Baltimore Open Society Institute's blog
HERE
.