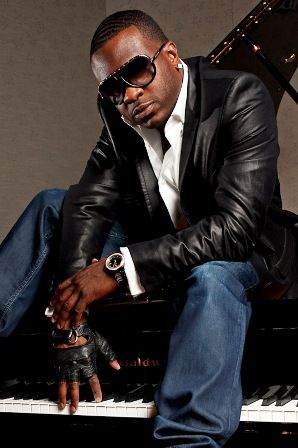 Snippets via Press Release: Carlos "LOS DaMystro" McKinney has produced hit songs for Usher, Mariah Carey, R. Kelly, Ciara, Jordin Sparks, J. Holiday and The Dream, and has performed with jazz greats including Wynton and Branford Marsalis, Elvin Jones, Sonny Rollins and Kenny Garrett. LOS was born into an eminent Detroit jazz family. The musicians in his family include uncles: pianist Harold McKinney, bassist Ray McKinney, trombonist Bernard McKinney and drummers Earl McKinney and Walter Wallace.
From September 4th through September 9th, DaMystro Music and LOS DaMystro will celebrate his family with the City of Detroit at three events: Friday, September 4th, 12PM, Harold McKinney Street Renaming Ceremony, Location: Paradise Valley at Harmonie Park; Saturday, September 5th, 3PM, "The Keys to the City: Detroit Pianists" Panel, Location: Detroit Talking Tents at Woodard Avenue; and Monday, September 7th "McKinFolk" Musical Tribute to Harold McKinney, Location: Detroit Jazz Festival.
During the Festival, LOS will participate in "The Keys to the City: Detroit Pianists" panel. The week of events will end as LOS, and his DaMystro Music business partner John Huffman IV, will donate a DaMystro Music Business Workstation to LOS's alma mater, Cass Technical High School. LOS will provide a music production demonstration on the workstation with DaMystro Music Group recording artist Tayma Loren.
The nationwide workstation donation, sponsored by the L.A. Reid Music Publishing Company, will allow music students to write, produce, edit, market and distribute music with an iMAC computer, Logic Express software, M Audio 61 keyboard, M Audio USB microphone, Beats by Dr. Dre headphones and an iPod. "It is our honor to be working with LOS to provide students with the tools and education they need to produce music and create opportunities for success," says Anthony "T.A." Tate, President of the L.A. Reid Music Publishing Company.
Source: Huff Events & PR
In other Detroit news:
Via BlackPoliticsontheWeb.com:
Bill Cosby
lends support to Detroit's public school system.
The 2009 edition of Child Trends cites Detroit as having the highest teen birth rate. View data from Detroit and other cities
HERE
.
Upcoming Event: The Detroit Public Library is hosting an Evening with Susan Taylor, Editor in Chief Emeritus of Essence Magazine and Founder of the National Cares Mentoring Movement. This event is part of International Literacy Day.

Date: September 8, 2008
Time: 6:00 pm - 8:00 pm
Where: Main Library, Friends Auditorium
Cost: FREE
Book signing at 8:00 pm
Singer KEM performs at Mack & Third - A Call to Service concert and food drive on August 30, 2009 in Detroit, Michigan.
Photo: Wireimage