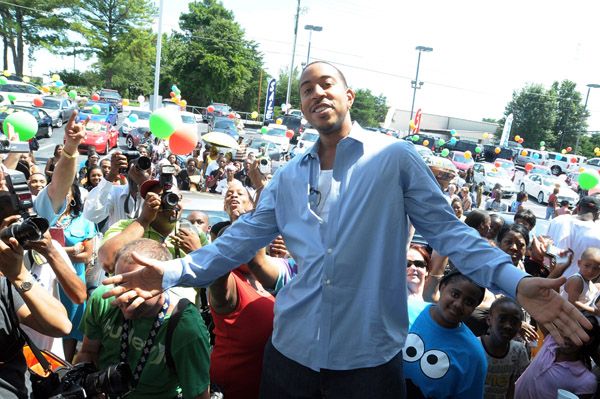 Hip hop artist and actor Ludacris, The Ludacris Foundation, and Nissan South have partnered to give away 20 used vehicles to several deserving Metro Atlanta area residents during his LudaDay weekend, held on September 6, 2009. Ludacris transformed the holiday weekend into LudaDay Weekend to celebrate with friends and ardent fans, as well as, an opportunity to give back to the community. "My foundation's LudaCares Initiative is dedicated to supporting youth and families in need", said Chris 'Ludacris' Bridges.
"Our major focus is youth and supporting the family structure stated Roberta Shields, President of The Ludacris Foundation. The Foundation helps people year around through our LudaCares Program. This year we want to do something to help youth and families manage during these tough economic times. Having a vehicle to get back and forth to work and daycare can make the difference in getting and keeping a job, she stated."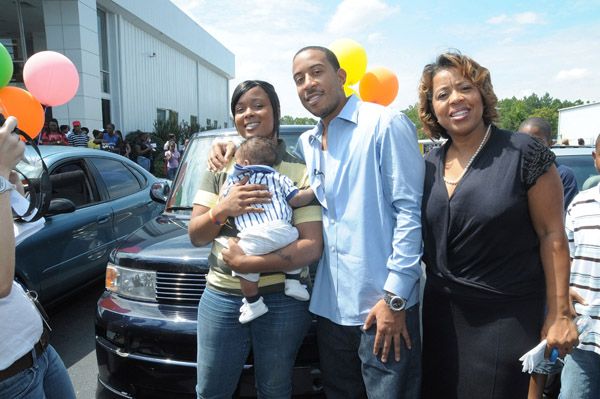 Joya Montgomery, Ludacris and Roberta Shields attend Stars For Cars Luda Day Car Giveaway at Nissan South on September 6, 2009 in Atlanta, Georgia.
Twenty people were selected to receive a car based on their one page essay to the Foundation on why they needed a vehicle. Each vehicle donated carried a standard 30 day power-train warranty and free gas for 30 days. For more information on the Ludacris Foundation and the LudaCares Car Giveaway, visit the website at
www.theludacrisfoundation.org
.
Source: TLF Press Release
Photos: Wireimage