In 2007, eight time Grammy award winner and actress Mary J. Blige co-founded the Foundation for the Advancement of Women Now, Inc., (FFAWN) to inspire women from all walks of life to reach their individual potential. In a recent interview with Essence.com Blige shared, "My foundation, FFAWN, is something that's really, really big to me right now....I'd like to continue growing as a businesswoman and a philanthropist."
Last year, you the readers, voted Mary as your
#1 black celebrity philanthropist
, and she is definitely holding on to that title with her charitable projects this year.
The Foundation's website states that establishing the Mary J. Blige Center for Women is its primary programming initiative, along with a workshop series to help empower women. Upcoming initiatives are providing grants to organizations and scholarships for women pursuing their education.
On September 16, 2009, Gucci and FFAWN joined together to host a star studded cocktail reception unveiling Gucci's newest offering, a limited edition Twirl watch encrusted with black diamonds, of which a portion of the sales will benefit FFAWN. Gucci's creative director, Frida Giannini says, "Mary J. inspires all of us with her songs and now through her commitment to the empowerment of disadvantaged young women. It's a win-win situation."
The reception was held at Gucci's Fifth Avenue store during New York Fashion Week, and New York's most fashionable and charitable came out to support this worthy cause. Among the people I spotted were Alicia Keys, Serena Williams, Lebron James, Russell Simmons, Vanessa Simmons, Steve and Marjorie Harvey, singer Estelle, Donald Trump, Lisa Price of Carol's Daughter, and Thelma Golden of the Studio Museum in Harlem.
Mary J. Blige, Serena Williams and Alicia Keys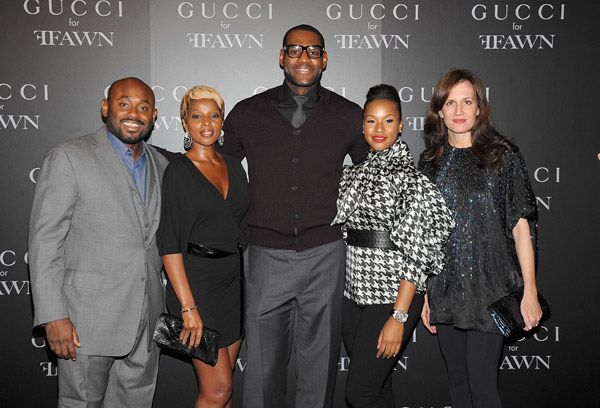 FFAWN co-founder Steve Stoute, Mary J. Blige, NBA player Lebron James, Savannah Brinson and President & CEO of Gucci, Daniella Vitale
Photos: Wireimage
Guests enjoyed hors d'oeuvres, champagne, specialty drinks and shopping on Gucci's three levels. Here are a few of my photos: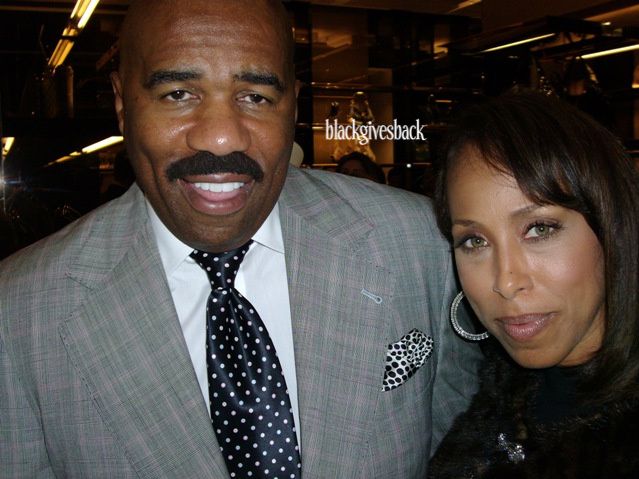 Nationally syndicated radio host and best selling author Steve Harvey, with wife Marjorie Harvey
Singer and music producer Ryan Leslie, and Sylvia Rhone, President of Universal Motown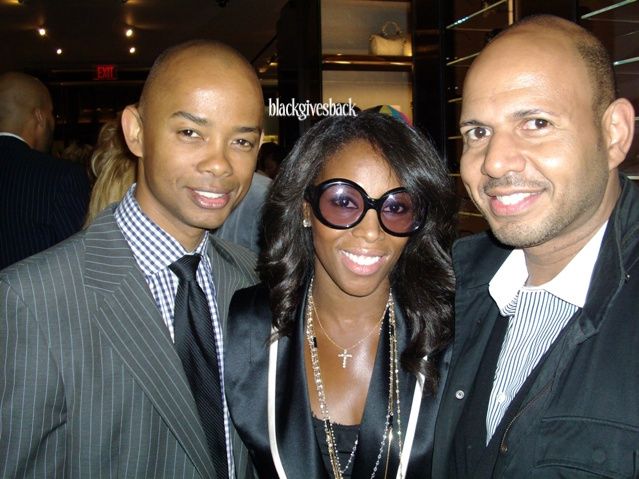 Spencer Means of Corcoran Group Real Estate, fashion stylist and author June Ambrose, and Emil Wilbekin, Managing Editor of Essence.com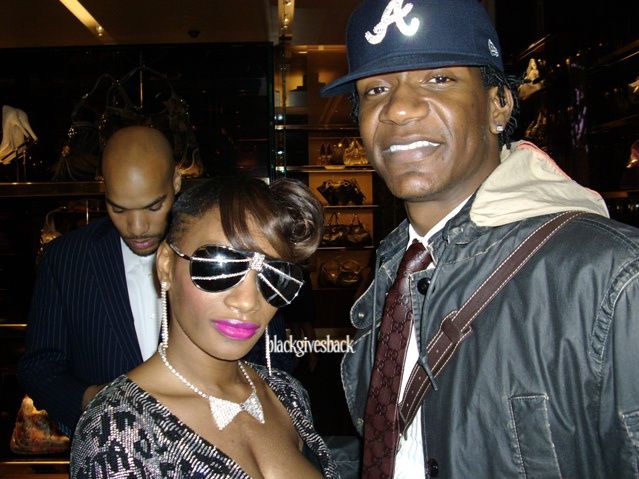 Fashion stylists Zakeyah Ryan and Alexander Allen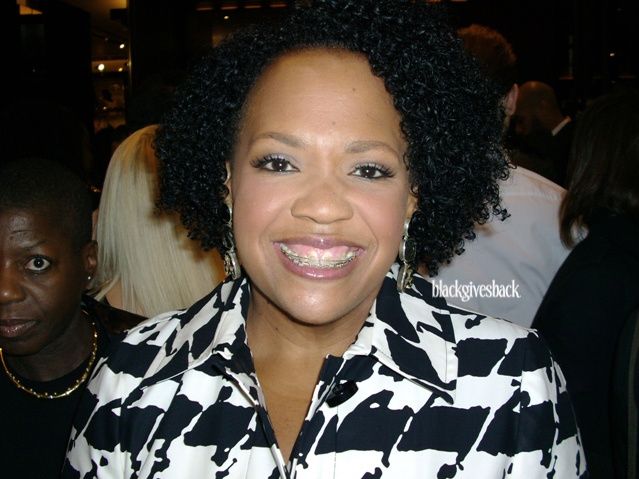 Lisa Price, Creator of Carol's Daughter
For more information, visit the FFAWN website at
http://www.ffawn.org/
.
Thanks to FFAWN for the invite!
Assistance from: Essence.com and Elle News Blog