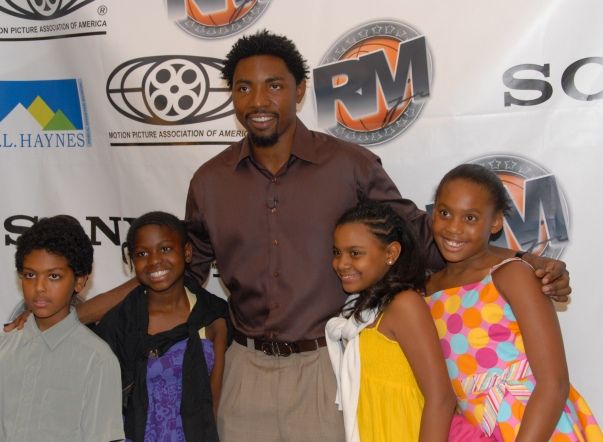 Via Press Release: Native Washingtonian Roger Mason, Jr., Guard for the NBA's San Antonio Spurs, and E.L. Haynes Public Charter School in Washington, D.C., are pleased to announce an innovative "Adopt a Classroom" partnership. Mason will connect with E.L. Haynes students over the course of the school year and NBA season via various forms of new and social media.
The partnership will feature: Shared blog on the E.L. Haynes website, Skype video calls between Roger Mason and E.L. Haynes students, Twitter and Facebook updates, and school and classroom visits.
The partnership kicked off with a "Movie Night with Mase," a special event for 50 E.L. Haynes students on Thursday, August 27th, sponsored by SONY and hosted at the Motion Picture Association of America in their 75-seat screening theater. The students received a SONY backpack filled with school supplies provided by SONY and Staples, Inc. Students won the opportunity to attend by participating in a school essay contest, writing about why hard work is important.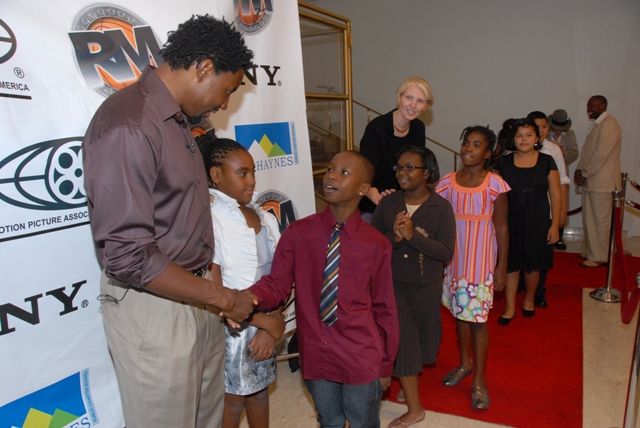 Mason's personal story is one of hard work and determination. His dream of playing NBA basketball came true through countless hours of practice and strategically aligning himself with the support and coaching needed to succeed. Jennifer Niles, E.L. Haynes' Founder and Head of School, said, "Mason stands as an exemplar of E.L. Haynes' motto: Be Kind, Work Hard, Get Smart. We are thrilled to embark on this exciting, technology-enhanced partnership and know that Mason will be an inspiration to our students."
Motion Picture Association of America Chairman and CEO Dan Glickman, SONY's Christina Mulvihill, Roger Mason, Jr., and Lord & Associates Founder Winston Bao Lord
Mason is active in community service through his Roger Mason Jr. Foundation. He hosted a camp for military children in 2009 at Ft. Detrick, where he was presented the Commander's Coin, given for outstanding service by the commander of the base. He also sponsored a camp for boys and girls at Good Counsel High School in Maryland, his alma mater.
Source: Roger Mason Jr. Foundation & E.L. Haynes Charter School