Via Press Release: He's used to headlining shows as a member of the award winning duo, Outkast. But this week, Antwan "Big Boi" Patton didn't come back to his hometown of Savannah, Georgia for a concert. He came back for the community.
Patton headlined Chatham-Savannah Youth Futures Authority Community Summit at the Savannah Civic Center which seats 1,200. The annual event was held last Thursday and Friday, and featured two days of talks and special sessions intended to increase the community dialogue on social issues related to young people and families.
One of the highlights of the event was the "Family Engagement Night: A Call to Action" with a special focus on self development of our youth. Patton, who is also founder and CEO of The Big Kidz Foundation- a non-profit dedicated to developing socially conscious youth, delivered the keynote address. Mr. Patton challenged of city officials, community leaders, educators and Savannah's Mayor Otis Johnson, PhD to use their resources to "Save our Villages!" He also urged hundreds of youth present to be leaders and to use the words wisely to better their future.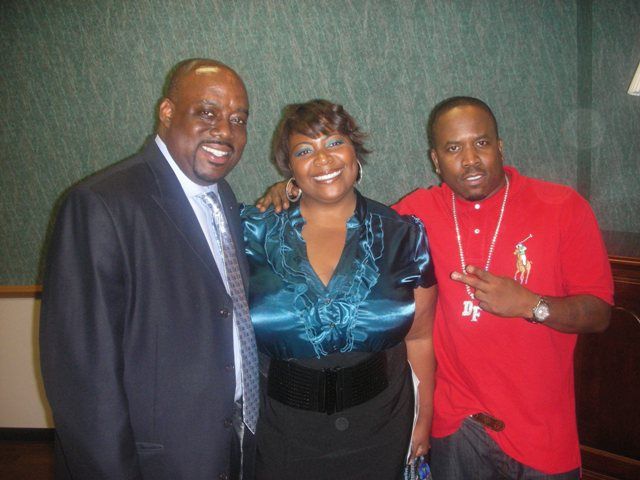 Guest, Jennifer Lester, Executive Director of Big Kidz Foundation and Big Boi
The summit consisted of an opening luncheon with a presentation by the Georgia Family Connection Partnership on Collaboration; a community breakfast with a special focus on the Georgia Birth to Five Coalition; and summit sessions on the topics of the juvenile code, teenage pregnancy prevention, public school education, and early childhood health care.