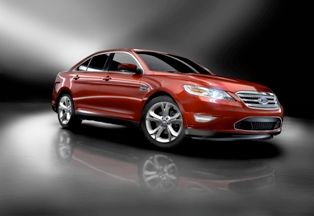 The Ford Motor Company is announcing the launch of the "Taurus Top Ten"- a competition designed to shine a spotlight on individuals that are not only on top in their respective fields, but who also make a difference in the communities around them. Ford is conducting a search for trendsetting individuals in the fields of community involvement, business, entertainment and sports...in other words, those who are fabulous in every sense of the word!
Potential candidates are encouraged to submit an essay or video to
www.fordurban.com/topten
stating why they should be considered among Taurus' Top Ten
no later than November 15, 2009.
One Grand Prize Winner will take home a 2010 Ford Taurus Limited, receive a $10,000 donation to a charitable organization of their choice and win a trip for two to a high-profile professional basketball experience.
Actor, comedian, radio host & best-selling author Steve Harvey is a celebrity participant in the program, highlighting one entry per week on the Steve Harvey Morning Show. So get started!