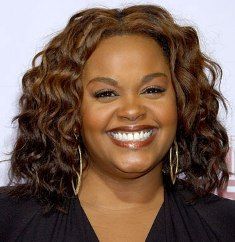 The
Blues Babe Foundation
, founded by R&B singer Jill Scott, has announced 'The Giveaway Boutique,' a unique charity event to benefit Philadelphia families impacted by the economy. Syreeta Scott, owner of Duafe Holistic Hair Care and Board Member for the Blues Babe Foundation, wanted to give back and allow those in need to begin their year with a shopping experience to remember.
Here's how the boutique will work: From October through December, nonperishable food, new and gently worn clothing, and toys will be collected for the "Giveaway Boutique." Volunteers from the Blues Babe Foundation and other area nonprofit organizations will sort and organize the donated items. During the week of Christmas, shopping invitations will be distributed to families and individuals with extreme financial need. Before the new year, a space will be transformed into the "Giveaway Boutique" where invited shoppers will be allowed to select up to five items of their choice. The pop-up boutique will feature specialty departments for food, toys, women, men, and children. All shoppers will receive gift bags with their selected items along with information about programs and services available to assist them.
The Giveaway Boutique begins on Friday, January 1, 2010 with a special night dedicated to women who often think of others first and don't always spend enough time on their own health, beauty, and happiness. The "Ladies Night" kick-off will feature refreshments, music, shopping, intimate apparel, and product demonstrations.
The foundation is currently seeking donations of new and slightly used clothing, shoes and toys for the boutique. Donations can be dropped off at Duafe Holistic Hair Care, 3502 Scotts Lane, Philadelphia, PA - Wednesdays thru Saturdays from 11:00am – 5:00pm. Donations will be accepted until December 27, 2009.
Also needed are volunteers, drop off locations, in kind donations (merchandise materials, shopping bags, beauty products for Ladies Night) and sponsors. For more information, contact Syreeta Scott, Owner, Duafe Holistic Hair Care at 267-784-3595 or via email, syreetascott[at]verizon[dot]net.
Source: From our friends at
theybf.com