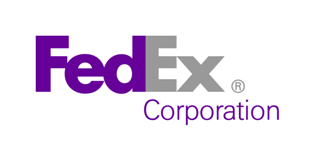 Memphis, TN– December 3, 2009 – For the fifth consecutive year, FedEx Corp. (NYSE: FDX) and the Christmas SPIRIT Foundation are teaming up for Trees for Troops, a program created to deliver support and cheer to members of the military and their families during the holiday season.
Throughout this holiday season, Trees for Troops will deliver approximately 16,000 real Christmas trees to more than 50 military facilities in the United States and overseas.
"FedEx and its team members are pleased to support Trees for Troops, delivering holiday cheer to military men, women and families," said Douglas G. Duncan, president and CEO, FedEx Freight. "Now in its fifth year, this program provides us the opportunity to say thanks to those who serve our country in the Armed Forces."
Throughout November, National Christmas Tree Association (NCTA) members around the country will donate trees, and FedEx will provide transportation and logistical services to the Christmas SPIRIT Foundation, the NCTA's philanthropic branch. Both FedEx Express air operations and FedEx Freight's trucking networks will play a role in the Trees for Troops program, delivering donated trees to military bases throughout the U.S.
The public will also have the opportunity to participate in Trees for Troops by purchasing trees and attaching a personal message at 40 retail locations nationally. These trees will be included in the Trees for Troops delivery schedule, which begins Nov. 30 and concludes Dec. 11. For a list of participating Trees for Troops retail locations, please visit
http://www.treesfortroops.org/
.
About Christmas SPIRIT Foundation
The Christmas SPIRIT Foundation, based in Chesterfield, Mo., is 501(c)(3) non-profit foundation that advances the Christmas Spirit for kids, families and the environment. Trees for Troops is just one of its projects. For more details or to donate, visit
http://www.christmasspiritfoundation.org/
.
About the National Christmas Tree Association (NCTA)

NCTA is the professional organization representing nearly 5,000 farms and retailers engaged in growing and selling Real Christmas Trees to nearly 30 million consumers. Based in Chesterfield, Mo., NCTA's mission is to promote the use of Real Christmas Trees and support the industry that provides them. For more information, go to
http://www.realchristmastrees.org/
.