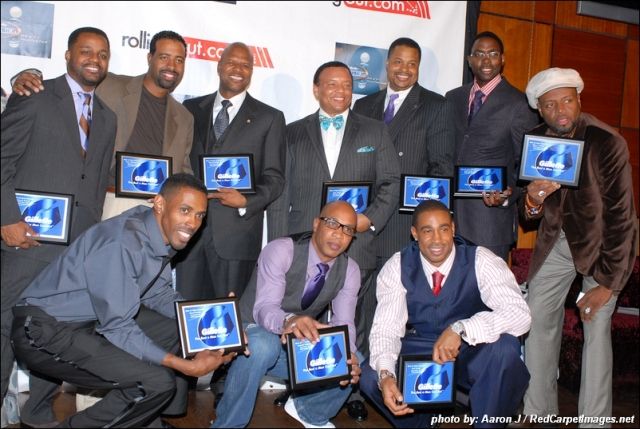 DC Men of Style Awards honorees, November 30, 2009
Gillette Fusion partnered with Rolling Out Magazine for the Gillette Fusion MVP Prime Time Tour, a 5-city immersion tour highlighting local barbers and men considered to be arbiters of good taste and great style in various cities throughout the country. The tour highlighted the Gillette Fusion razor by tapping into the lifestyle of key African American male consumers at local barbershops in various markets. Each stop included a recognition event honoring local barbers and style icons who embrace Gillette's motto and an in-barbershop emersion event including complimentary shaves, massages, and gifts.
Gillette's long time tagline, "The Best A Man Can Get" was used to select honorees in various cities for their Men of Style Awards. "Barbers have an important role in helping African American men achieve a well groomed appearance, said Natalie Wu, Gillette Fusion Associate Brand Manager. "African American barbershops are an ideal environment for Gillette to share its research findings and provide expert advice on reducing razor bumps, as well as, provide an opportunity for African American men to experience the benefits of Gillette Fusion technology."
The tour honored men in Chicago, New York, Philadelphia, Washington, DC and Atlanta. The tour was hosted by celebrities Fonzworth Bentley, Kenny Burns, Vivica Fox and others.
On November 30, 2009, the tour stopped in Washington, DC to honor CNN contributor Roland Martin, Fox TV anchor Kelly Wright, Washington Redskin Fred Smoot, Washington Redskin LaRon Landry, Baltimore Ravens Willis McGahee, Fashion designer Everett Hall, TV/Radio personality Big Tigger, Celebrity event planner Andre Wells, DC Councilman Kwame Brown, Attorney/Businessman Michael Melton and DC W Hotel manager Ed Baten.
The tour concluded in Atlanta on December 7th at Geisha House in Atlantic Station. Honorees included Bernard Bronner (Publisher, Upscale Magazine), Mark Hayes (Good Day Atlanta), Frank Ski (V103 Frank & Wanda Morning Show), Doug & Ryan Stewart "the 2 Live Stews" (790 the Zone/ ESPN), Will Packer (Rainforest Films), Ryan Cameron (V103 and Atlanta Hawks announcer), Big Boi (Outkast), Lance Gross (House of Payne), Munson Steed (Publisher of Rolling Out Urban Style Weekly), Sean "The Pen" Garrett (Singer/Producer), and Shondrae "Bangladesh" Crawford (Music Producer).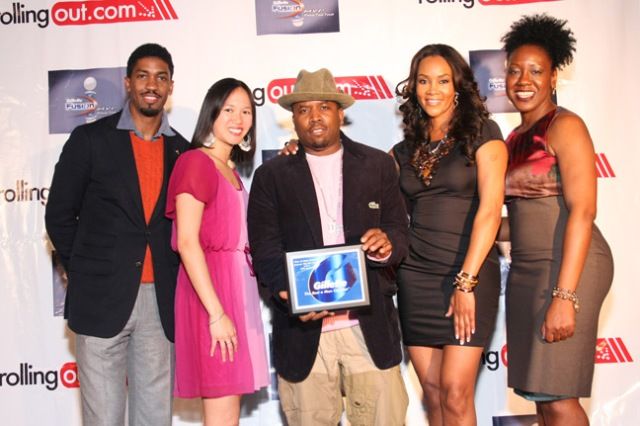 Fonzworth Bentley, Natalie Wu (Gillette), Big Boi, Vivica Fox and Melody Harris (Gillette)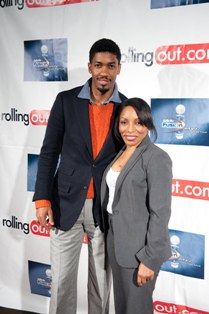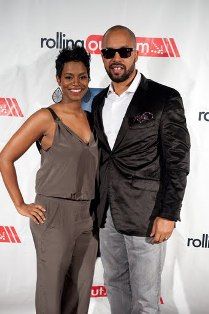 Bentley with Stephanie Mills; Mistress of Ceremonies
Rashan Ali
and Kenny Burns
Frank Ski, founder of the Frank Ski Kids Foundation accepts his award.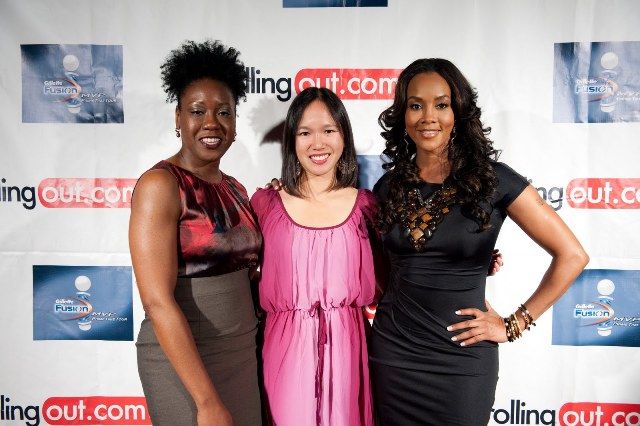 DC Photo Credit: Red Carpet Images
Atlanta Photo Credit: Rolling Out & George Butler Photography