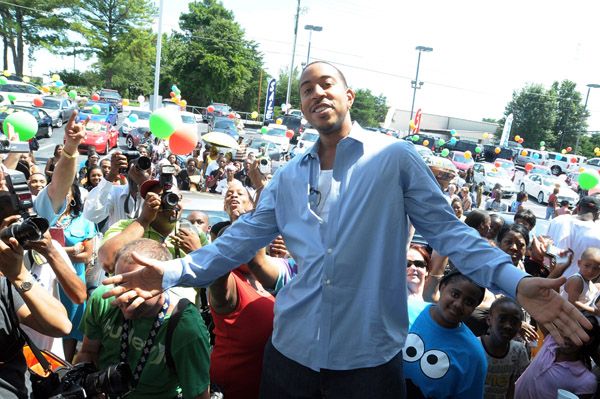 For the second year in a row, the
Ludacris Foundation
receives the award for BlackGivesBack's Top Celebrity Foundation website! I gathered a team of awesome judges with backgrounds in web design, philanthropy and social media, to vote on this year's finalists. The Ludacris Foundation was the top vote getter, with one judge sharing:
"The video on their homepage does an excellent job of summarizing the foundation's programs and impact and thanking the donors who helped make it all possible. The news feed is up to date and I like how sponsors are prominently acknowledged and visitors to the site are given clear instructions on how to contribute. The site itself is easy to navigate and the photographs do a good job of illustrating the foundation's good works."
Another judge shared: "Just by visiting the foundation's website, I got the sense that Ludacris, along with the staff, are passionate, dedicated and committed about giving back to the community."
Honorable mentions go to Usher's
New Look Foundation
and John Legend's
Show Me Campaign
websites.
Kudos to the Ludacris Foundation! Coming up next week....your picks for the top ten black celebrity philanthropists of 2009.