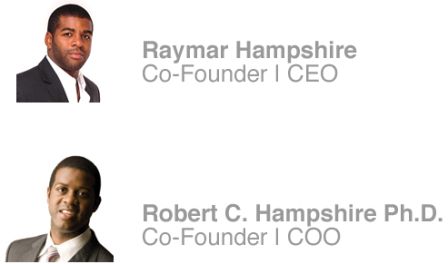 So you've just graduated from college, with a massive student loan debt. Your first priority would be to find a job, right? But in today's economy, landing that first job may not happen quickly. Then you're offered a chance to perform community service in exchange for student loan payments. Sounds too good to be true? For young professionals in Pittsburgh, two African American brothers have made this vision a reality.
Raymar and Robert Hampshire created SponsorChange.org, that addresses the challenge of rising student loan debt and falling volunteer rates of young professionals, by aiding them in being civically engaged while providing student loan stipends. They both realized that given the current economic conditions and rising tuition costs, college graduates would de prioritize service, exactly when non-profit organizations are relying on volunteers even more. Research further validated the need for this program. Results from a study found that people would prioritize service if a small incentive of student loan pay was attached, further giving credibility to their idea. Raymar's non profit background as a Coro Fellow, along with Robert's IT and research experience as a Ph.D from Princeton University, proved to be the perfect combination to launch this social venture.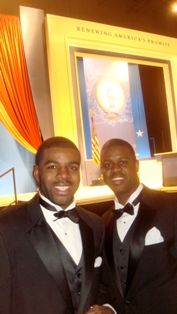 To get the project started, they partnered with Pittsburgh Cares, a non profit that increases community engagement through volunteerism, to recruit young professionals for its inaugural class. Last spring, the first Sponsor Change fellows completed 80 hours of community service at 11 non profits in the areas of community enrichment, animal support, children and youth, and the environment.
One of the fellows from the inaugural class contacted me to share Raymar and Robert's story, and had such a rewarding experience, he's now employed by the project. Patrick Dowd, a Pittsburgh City Councilman shared, "…the project embodies the spirit of innovation and entrepreneurship that Pittsburgh is known for around the world. SponsorChange is a perfect blend of creative thinking, civic spirit, and economic good sense."
The venture is currently funded by the Sprout Fund, seven non profit organizations and individual donors. Currently operating in Pittsburgh, future plans include sites nationwide, ultimately serving as a national online platform for volunteers, non profits and donors. (In photo: The Hampshire brothers at an Inauguration gala in Washington, DC this year.)
In March, SponsorChange.org will host a city-wide kickball tournament for young professionals in conjunction with the Pittsburgh Pirates. To learn more about SponsorChange.org, visit the website at
http://www.sponsorchange.org/
.