Stephen Powell, Executive Director of Mentoring USA; Matilda Raffa Cuomo, Former NY State First Lady and Founder of Mentoring USA; Kris Jenkins, NY JETS Defensive Lineman
NY JETS STAR KRIS JENKINS INSPIRES CHILDREN TO SOAR
On Thursday, January 14, 2010, Bloomingdales celebrated National Mentoring Month and the store's 12 year partnership with Mentoring USA, a New York City-based, one-to-one mentoring program, during a special window dedication.
Bloomingdales recognizes the vital role that mentors play in the lives of today's youth. Through the Mentoring USA program at nearby PS 59, Bloomingdales volunteers have mentored elementary school children for the past 12 years. Currently 90 Bloomingdales executives spend an hour every week with their mentees, talking, sharing, tutoring and encouraging their mentees to dream big for their future.
"This annual celebration is a highlight to the month. We look forward to expanding our program with Bloomingdales in new markets like Chicago, and will partake in a joint national 'Fashionable Fundraiser' during the month of February," said Stephen Powell, Executive Director of Mentoring USA. "Mentoring is a cost-effective investment that can enrich a child for a lifetime and I am blessed to lead the charge while forming and sustaining extraordinary program partnerships," continued Powell.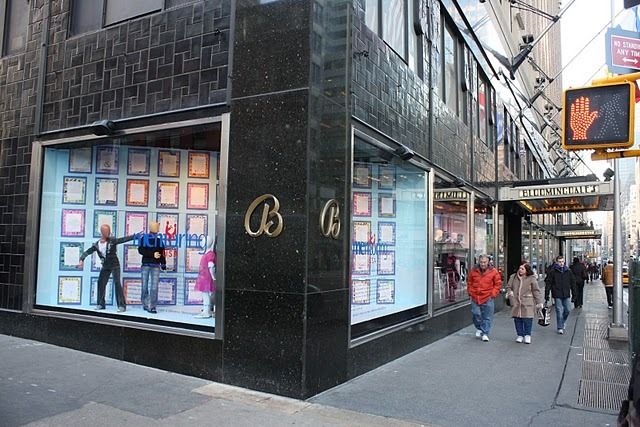 National Mentoring Month display at Bloomingdales window, 60th Street and Lexington Avenue, New York City.
For the window unveiling, mentees from PS 59 joined local celebrities in showcasing inspirational letters composed for the troops currently serving abroad. After the unveiling ceremony, NY Jets star Kris Jenkins talked to the mentees about the parental guidance that helped him become successful in his career. Jenkins encouraged the mentees to be ambitious, focus in school and never doubt their abilities to overcome challenging circumstances.
Mentoring USA, founded in 1995, is committed to providing high quality, site-based, one-to-one mentors for youth. Mentoring USA's goal is to anchor these children in the form of early, consistent, frequent and supported attention by trained adult mentors. Mentoring USA operates in more than 30 mentoring programs and partnerships in New York City, Newark, NJ; Los Angeles, Las Vegas, Syracuse, Denver, Chicago, and Houston, and provides mentors to hundreds of youth between the ages of 7-21 every year. Mentoring USA's BRAVE (Biased-Related Anti-Violence) initiative employs mentors to serve as ambassadors of cultural diversity to their mentees - adults work with youth on non-violent conflict resolution and developing respect and compassion for others. Through its programs, Mentoring USA also promotes financial literacy, healthy lifestyles and academic achievement.
DC On-air Personalities Support Local Mentoring Efforts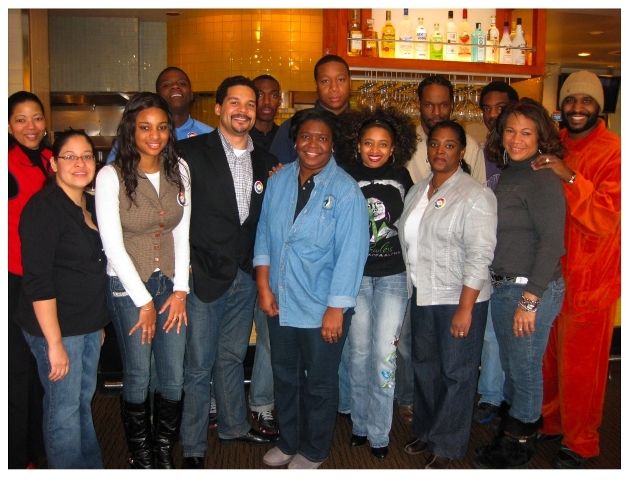 On Saturday, January 16, 2010, California Pizza Kitchen at Pentagon City Mall in Arlington, Virginia opened up its restaurant between the hours of 9am - 10:30am for a National Mentoring Month activity for mentors and mentees involved in the Life Pieces to Masterpieces arts program. Life Pieces to Masterpieces is a Washington, DC-based nonprofit that lets African-American males channel their energy into art.
Mentees and mentors had the opportunity to tour the restaurant, make mini pizzas, and design pizza boxes in honor of National Mentoring Month. International artist Lisa Jones
(http://www.lisajonesaworkinprogress.me/
) continued her support of the Life Pieces to Masterpieces program by designing a few boxes that will be auctioned off for charity on February 6th. The pizza boxes will remain on display at the CPK Pentagon City location for the remainder of the month. Celebrities joining Jones in support of the activity were Olivia Fox (102.3 - MAJIC); Renee Nash and Odessa Hopkins (96.3 WHUR); and Cayman Kelly (SIRIUS XM Radio).
Life Pieces To Masterpieces (
http://www.lifepieces.org/
) has identified effective, innovative, and replicable strategies that have resulted in a dramatic improvement of the early childhood and youth development experiences of young, underserved, African American males living in the nation's capital. Each day, the Life Pieces to Masterpieces mission is actualized through the use of a unique and effective four-part human development System called LPTM basics. This system is the foundation of the arts-based curriculum that guides the Life Pieces to Masterpieces programming. Since 1996, Life Pieces to Masterpieces has served more than 600 boys and young men and created more than 1,000 masterpieces. In photo: Life Pieces To Masterpieces mentors pose with celebrity guests.
Source and photos: PQ Concepts, LLC