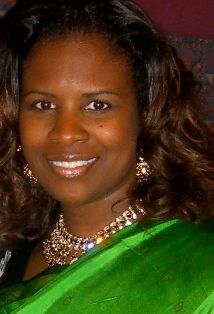 This past holiday season, a total of $10.57 billion was spent online, that included $595 million spent on Black Friday (the day after Thanksgiving) alone. Just imagine if a portion of that money went to charity.
Monika Majors, an alumna of Spelman College and the University of Chicago's Booth Graduate School of Business, co-founded The Giving Seed, an on-line shopping tool which allows purchasers to donate a portion of proceeds to selected non-profits based on that very principle. She is very passionate about social change and has spent the past 10+ years building Fortune 500 companies' brands before starting the company. She shares, "The Giving Seed was founded on the principal that each individual, as a member of a domestic and international community, is responsible for planting "giving seeds" – seeds of hope, seeds of compassion and seeds of transformation. My brother and I launched The Giving Seed because bold, innovative solutions were critical to many non-profits' survival. By helping to "fill" the contribution gap which many non-profits face, we assist them in moving from "survival mode" back to building and expanding programming."
Serving on boards of directors, talking with heads of non-profits and schools and surveying charitable givers around the country, The Giving Seed team, like many, observed trends that fueled their desire to act:
(1)
Board members are finding themselves spending 80 percent of their time discussing fundraising and 20 percent providing counsel on executing the vision and mission during their board meetings;
(2)
Many non-profits are using the same marketing tactics as other non-profits to reach their givers thus having difficulty differentiating themselves; and
(3)
Charitable supporters have less to give, thus they are forced to reduce the number of organizations they chose to give to.
These observations were the catalysts for The Giving Seed to create solutions that enable non-profits to tap into the economic power of its members and supporters to generate incremental funding. One of a handful of national companies delivering this type of innovative solution, The Giving Seed differentiates itself by leveraging their passion and experience in building brands in the for-profit business sector. The stream of funding for the non-profit is created by a portion of the proceeds of the supporters' on-line shopping purchases from 50+ online retailers including Amazon.com, Office Depot, Wal-Mart.com and Priceline.com being allocated to the non-profit. Thus a seed of change is planted in the community through no real change in the behavior of the supporters.
Non-profits working with The Giving Seed have an opportunity to generate $5,000-$100,000+ per year in incremental revenue. The company currently works with more than 30 organizations and non-profits around the country, including their newest partner Morris Brown College in Atlanta, Georgia. "We feel that The Giving Seed will enhance our efforts to create new revenue streams," says Dr. Stanley Pritchett, President of Morris Brown College.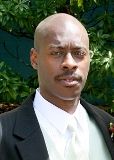 Monika and her brother, Troy Bailey, (in photo) considers themselves to be "philanthropreneurs" in the sense that through The Giving Seed, they have been able to fuse their talents for cultivating opportunities with their passion for promoting the well being of human kind. As philanthropreneurs, their goal for The Giving Seed is to reach 500,000 people and animals through the non-profits they serve and within three years give 90% of The Giving Seeds' profits to the non-profits it serves.
"These times, like no other, require us to look beyond ourselves and step up to serve our community because each of us accomplished our goals through someone believing in us and lending their support." explains Majors. She adds, "All this we can do. All this we must do. All this we will do."
To learn more about The Giving Seed visit
www.thegivingseed.com
or email
bethechange@givingseed.com
.