Judge Glenda Hatchett and actress LisaRaye McCoy attend the 18th Annual Trumpet Awards on January 30, 2010 in Atlanta, Georgia.
The 18th Annual Trumpet Awards was held last month in Atlanta, honoring distinguished African Americans who have contributed significantly to enhancing the quality of life for all. Established in 1993, the Trumpet Awards Foundation states that they are one of the most prestigious, national awards ceremonies highlighting African-American accomplishments and contributions.
This year's awards honored entertainment icon Steve Harvey with the coveted Pinnacle Award and music legend, Frankie Beverly with the Lifetime Achievement Award. Also honored were: Judge Clarence Cooper (Legal Award), Don Jackson (Producers Award), Dr. Farrah Gray (Young Entrepreneur), Rev. Jim Holley, PhD (Religion/Business Award), Rev. and Mrs. Joseph E. Lowery (Civil Rights Award), Clarence Otis, Jr. (Business Award), John Rogers, Jr. (Corporate Executive Award), Synthia Saint James (Arts Award), and General William E. Ward (Military Award).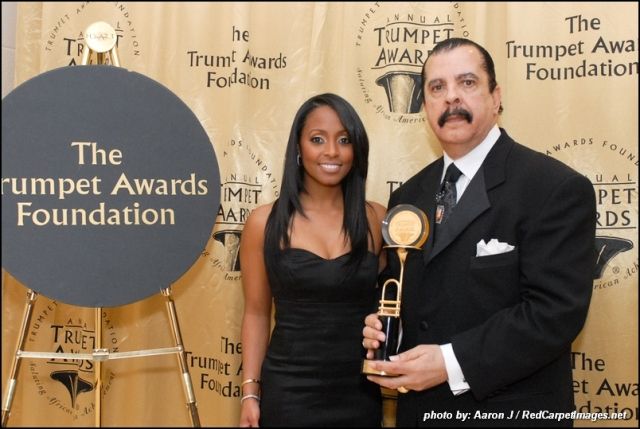 Actress Keshia Knight Pulliam and Honoree Rev. Jim Holley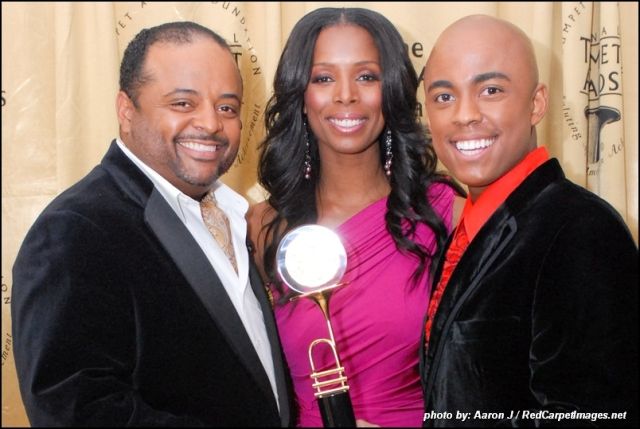 Political correspondent Roland Martin, actress Tasha Smith and Honoree Dr. Farrah Gray
Trumpet Awards Creator and Executive Producer, Xernona Clayton shared, "This year we will continue in the tradition and spirit of the Trumpet Awards which began more than 18 years ago. We are thrilled to bring such a stunning and unforgettable event that celebrates excellence, freedom and diversity, at its finest. It is truly a magical evening celebrating individuals who have had a profound impact in our community and on our world."
Trumpet Awards Red Carpet host Judge Hatchett, Majorie Harvey and Honoree Steve Harvey
For more information about the Trumpet Awards, please visit
http://www.trumpetfoundation.org/
.
Photos by:

Red Carpet Images