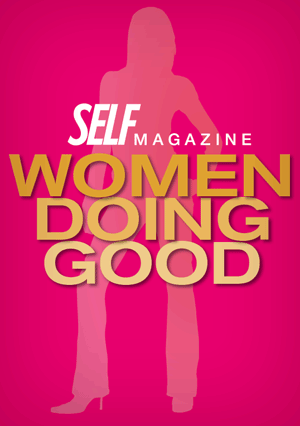 SELF Magazine announces its 3rd Annual Women Doing Good Award!
Do you know an exceptional woman doing good in your community? Or is it you?
The search is on to find the most extraordinary women who are working hard and are determined to make a difference, whether it is within their community, environmentally, medically -- the sky is the limit!
That woman could be you or someone you know—a woman driven by compassion, who truly strives to improve her community, the environment or the world around her.
The winners will receive a $10,000 donation for their respective charity or organization, be featured in the September issue of SELF, and honored at an
awards dinner in New York City.
The contest ends March 30, 2010. Visit
HERE
to enter!
Source: CondeNast