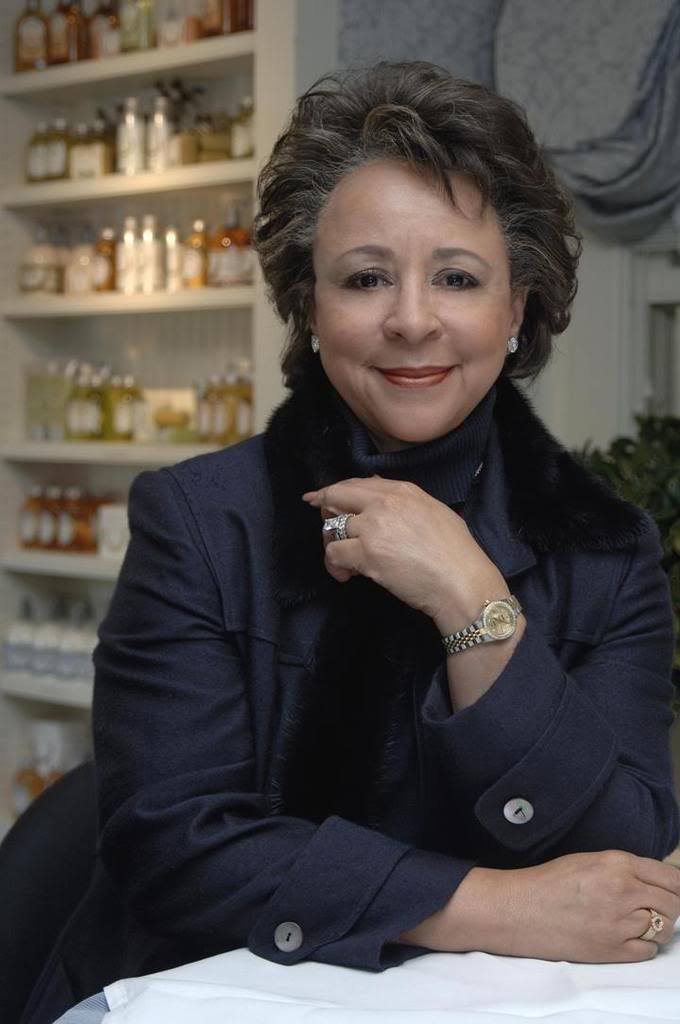 "The Other City"
A New Film About the HIV/AIDS Epidemic in Washington, DC
World Premiere at the Ninth Annual Tribeca Film Festival, April 26th in NYC
"In every city, including the capital of the most powerful country in the world, there is another city, a city of forgotten people and unspeakable shame."

Via Press Release: Washington, D.C. has a higher rate of HIV/AIDS infection than several countries in Africa. The figures are startling. At least 3 percent of the capital city's population is HIV-positive -- far surpassing the 1 percent threshold that constitutes a "generalized and severe" epidemic. The Other City, a new film by director Susan Koch, written by Pulitzer Prize winning journalist Jose Antonio Vargas, deals with this controversial topic and will have its world premiere at the Ninth Annual Tribeca Film Festival on April 26th.
Produced by entrepreneur and philanthropist Sheila C. Johnson, The Other City spotlights personal stories of those that live in the shadow of the Capitol but remain virtually invisible to the lawmakers and politicians who work there. Tackling issues of homelessness, drug addiction, access services and the lingering social stigma accompanied by a diagnosis of HIV or AIDS, The Other City illustrates indelibly the steep cost we pay – in the loss of countless lives because of denial and ignorance.
"HIV/AIDS intersects and reflects many of the injustices and inequities that plague our capital and our nation – from poverty to race and homophobia, to health care, incarceration rates and education," says film director Susan Koch. I hope this film will not only spark much needed dialogue about AIDS in America, but also make us aware of 'the other city' that is part of every large city in America."
The Other City features a cross-section of powerful personal stories of individuals representing demographic groups impacted and affected by HIV/AIDS, and features commentary by Colbert King, Pulitzer prize winning columnist at the Washington Post, Frank Rich, columnist for the New York Times, U.S. Congresswoman Eleanor Holmes Norton (D-DC), David Cantania, Chairman DC Health Committee, Kevin Frost, CEO amfar, author and HIV/AIDS activists Larry Kramer, and Shannon Hader, Director of DC HIV/AIDS Administration for the DC Department of Health.
"When I first came to D.C. in 2003 as a reporting intern at The Washington Post, I was a bit starry-eyed," says film writer Jose Antonio Vargas. "But in my first few months living in the city -- riding the bus across town, walking around the neighborhoods -- I grew to know a whole other Washington, a predominantly black city that does not have a vote in Congress, a city with a sizable gay population and a growing Latino community. I discovered a disease that decade after decade has kept on spreading within the city walls, just a few steps from the White House. With this film, I feel it is time to re-start the conversation about a devastating epidemic that is not going away. To me, 'The Other City' is America's underclass as told through a virus."
More than 1 million people in the U.S. are living with the HIV or AIDS. On average, someone in the U.S. is infected with HIV every nine and a half minutes. And while Washington has the highest HIV/AIDS rate in the country, other American cities are seeing epidemic-like figures. Nationally, the leading cause of death for black women ages 25 to 34 is AIDS. In New York City, 1 in 8 injection-drug users and 1 in 10 men who have sex with men are HIV-positive.
"We have documented those raw, personal stories, and given viewers unprecedented access to those living on the front lines of the AIDS epidemic," says producer Sheila C. Johnson. "By showing the 'two Washingtons' -- one that is affluent and powerful, the other that is overwhelmingly poor and powerless -- we also cast a spotlight on several large cities across America that are home to a 'shadow' population, dealing with epidemic-like numbers of people with HIV/AIDS."
Currently, Johnson is producing films with humanitarian messages, including Kicking It, A Powerful Noise and She Is the Matador. In 2006, Johnson was named global ambassador for CARE, a leading aid organization fighting global poverty by empowering women. She is a member of the Council on Foreign Relations and serves as Chair of the Board of Governors of Parsons The New School for Design in New York. An accomplished violinist and a fervent supporter of the arts and education, Johnson was appointed by President Obama to the President's Committee of the Arts and the Humanities, and she sits on the boards of Americans for the Arts, the Jackie Robinson Foundation, the Tiger Woods Foundation, the University of Virginia Curry School of Education, Howard University and the University of Illinois Foundation.
For more information about The Other City, visit the website at
www.theothercity.com
.
For more information about the Tribeca Film Festival and for screening schedules for The Other City, visit
www.tribecafilmfestival.com
.
Source: Cabin Films & Sheila Johnson/Rubenstein Communications