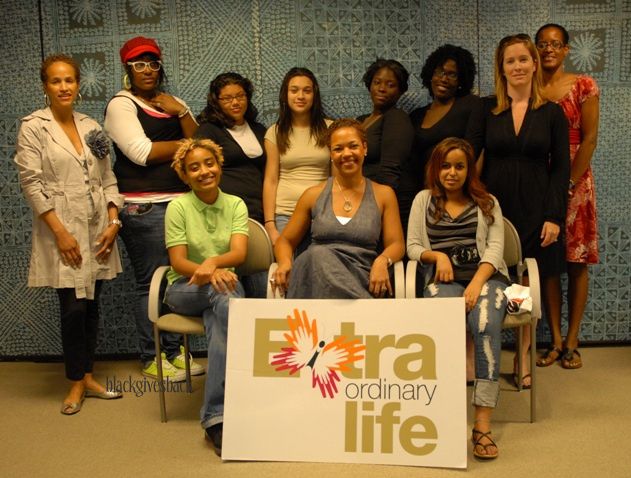 Stacie Turner (center), founder of Extra-Ordinary Life Foundation, with staff and teen participants at the foundation's Travel, Culture and Etiquette Educational Workshop, held at the National Museum of African Art on May 22, 2010 in Washington, DC.
In just a few days, the 2010 World Cup will officially begin in South Africa, one of the biggest sports events in the world. Among the thousands of travelers that are expected to attend the festivities will be ten girls from the D.C. area foster care system.
This past January, BlackGivesBack introduced you to Stacie Turner, an entrepreneur, Harvard Business School grad, and founder of the Extra-Ordinary Life Foundation, an organization that provides life-changing experiences to teen girls living in foster care. (See previous post
HERE
). Like these young ladies, Stacie is also a product of the DC foster care system. She worked at Procter & Gamble and BET Networks prior to becoming a successful businesswoman and real estate entrepreneur.
On Saturday, May 22, 2010, ten teen girls from the DC foster care system selected for this once in a lifetime opportunity, gathered at the Smithsonian Institution's National Museum of African Art for the foundation's Travel, Culture, and Etiquette Educational workshop to begin their preparation for the trip. For most of them, this will be their first time traveling outside of the D.C. area. Stacie shares, "My goal is to show teenage girls that the world is their oyster by providing extraordinary experiences."
The girls had an exciting afternoon that consisted of learning about travel, protocol and etiquette by Bryan J. Langley, former U.S. Assistant Chief of Protocol, White House/U.S. Department of State, and Aimee Violette, former Protocol Officer, U.S. Department of State; and they learned about the history of South Africa by Dr. Deanna Cooke, Center for Social Justice at Georgetown University. They took a guided tour of the museum by Prosser Stirling, Docent, and finished the day with and Soccer and World Cup 101.
The teens shared their excitement with Stacie and the chaperones about traveling for the first time, and asked questions about how African Americans are treated in South Africa. Stacie shared with the girls about her first trip to South Africa while in college, and Kristin, a teen from Maryland, shared that she was looking forward to sharing about her trip with other girls once she returned home.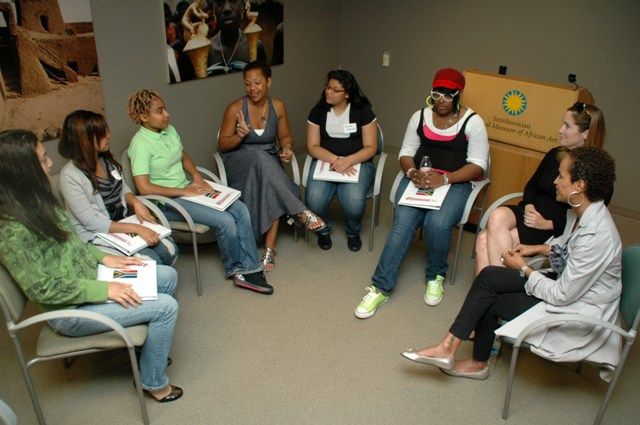 Stacie shared, "It's important for these young girls to experience events that exemplify the ideas of hard work, determination, discipline and belief in self – key qualities that I believe are necessary to succeed in life. I want the girls to feel the energy of limitless potential; to inspire them to believe that they, too, have limitless potential." The trip will take place from July 5-16.
Visit the foundation's website at
http://www.extra-ordinarylife.org/
.
Photo credit: Mike James