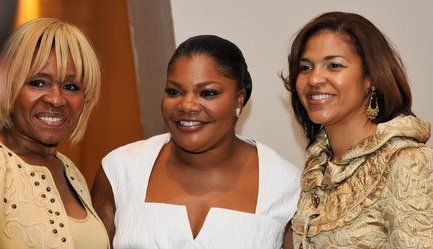 By BlackGivesBack Atlanta contributor Lisa Brathwaite
The venerable Atlanta Urban League held its
2nd Annual Spirit of the League Community Empowerment Day Awards Luncheon
on June 26, 2010 at the Atlanta Marriott Marquis, where it honored talk show host, comedienne and Academy Award-winning actress Mo'Nique as its Lifetime Achievement Honoree. Pictured in the photo are Gail Nutt, Atlanta Urban League Board Member and Luncheon Co-Chair, Mo'Nique and Noni Ellison-Southall, Vice Chair, Atlanta Urban League Board and Luncheon Co-Chair.
Mo'Nique was joined by community heroes Felicia Hicks, attorney Melvyn Burrow and David Crawford in being recognized for uniquely demonstrating courage, commitment and an ability to overcome significant life obstacles, going on to achieve success and give back to the community.
"Each of their stories is unique, but they all share a common thread," said Nancy Flake Johnson, president and CEO of Atlanta Urban League. "With faith, hope, love, sacrifice and determination, you can overcome any obstacle and turn your life around!"
Upon receiving her award, an appreciatively tearful and reflective Mo'Nique shared, "I've gotten a lot of 'You can't', 'You won't', 'You're too big', 'You're too Black', 'You're a woman'… I said, 'OK. But if I stay focused, something is going to happen.' And something did."
She went on to encourage those in attendance to, "Please dream. Dream the impossible. Take it to the place where they say it can't go. It's called, 'Barack Obama', 'Ben Carson', 'Oprah Winfrey,' 'Jay-Z'… Let's keep working so that when we get to our ancestors, they can say, 'Job well done!'"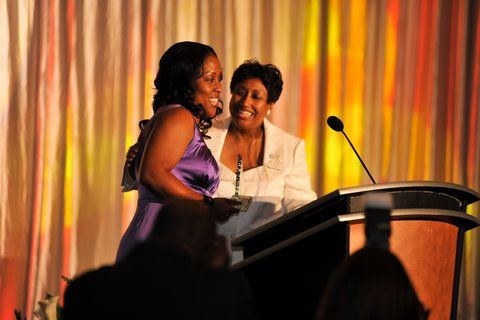 Community Honoree Felicia Hicks and Nancy Flake Johnson, President & CEO, Atlanta Urban League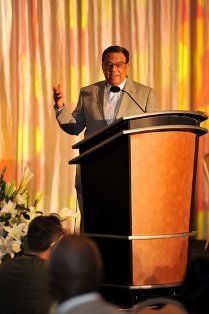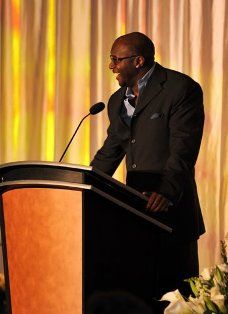 Ambassador Andrew Young gives historical perspective before delivering the invocation; Roger Bobb, Honorary Co-Chair, EVP, Tyler Perry Studios
Cole W. Carroll, Chairman of the Board of Directors, Atlanta Urban League; Community Honoree David Crawford and Nancy Flake Johnson, President & CEO, Atlanta Urban League
Founded in 1920, the Atlanta Urban League was organized to inspire, encourage and assist individuals to achieve their highest human potential by enabling African Americans and others in underserved communities to secure economic self-reliance, parity, power and civil rights. For more history and information, visit
http://atlul.org/
.
Photo Credit: Alex Johnson III Photography