By BlackGivesBack NY contributor Akira Barclay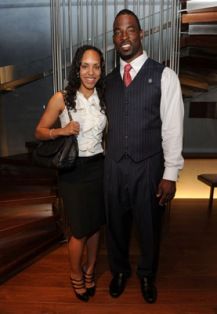 Celebrities turned out at Slate NYC on June 3rd for Justin Tuck's 2nd Annual Celebrity Billiards Tournament. Sponsored by Coke Zero, the star-studded competition raises funds for Tuck's R.U.S.H. for Literacy, an initiative founded by the defensive end and his wife Lauran in 2008.
Tuck's R.U.S.H for Literacy encourages children to READ, UNDERSTAND, SUCCEED, and HOPE as they continue to nurture literacy in their lives. The organization is committed to raising funds to donate books and other reading materials to enrich youth in New York and Central Alabama, and has raised $300,000 and donated over 17,500 new books since its inception. "Tuck's R.U.S.H. for Literacy is my passion, and I'm inspired to keep finding ways to champion this cause," said Tuck.
Star of Law & Order Anthony Anderson served as emcee while Tuck's teammates, former athletes and celebrities including Vivica A. Fox, John Starks, Earl "The Pearl" Monroe and Big Daddy Kane vied for the champion title. Retired Atlanta Falcon, Jamal Anderson, Sandy "Pepa" Denton (VH1's Let's Talk About Pep"), Hip-Hop Legend Melly Mel, WBLS radio personality Egypt and retired New York KNICKS player Charles Smith, Executive Director of the National Basketball Retired Players Association were also in attendance.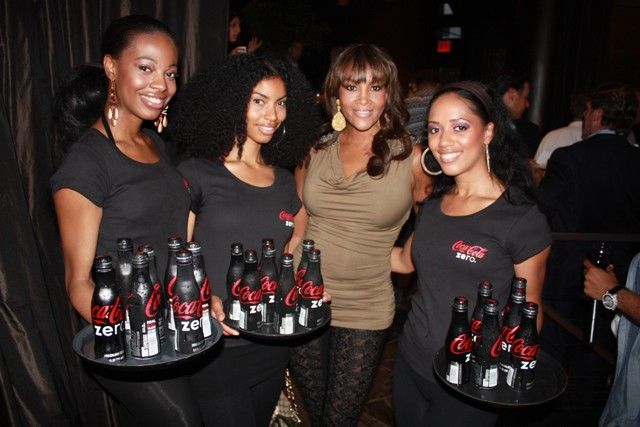 Vivica Fox, Actress and Coke Zero models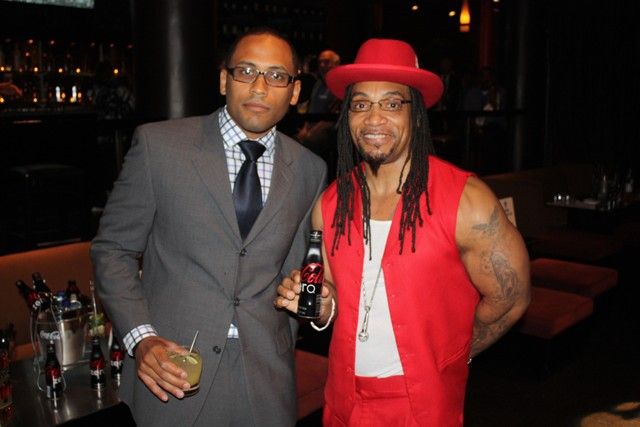 Martin Berrios, Sprite Green Brand Manager-NY and Melly Mel, Hip Hop Legend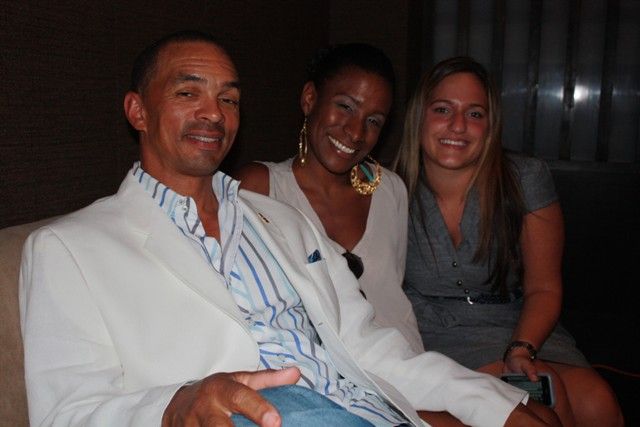 Coca-Cola Sponsor Representatives: Steven Boyd, VP Business & Marketplace Intergration; Arlene Pitterson, and Liza Rexhaj, Aluminum Bottle Brand Manager-NY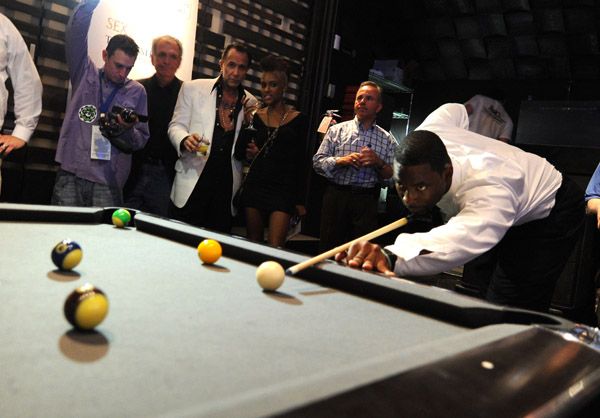 Justin Tuck plays pool for literacy (Photo: Wireimage)
For more information about Tuck's RUSH for Literacy visit
http://www.justintuck.com/Charities.aspx
.
Contact BlackGivesBackNY at akira[at]blackgivesback.com and follow on Twitter at
www.twitter.com/blkgivesbackNY
.
Photo credit: LeftLane Marketing