Brooklyn Borough President Marty Markowitz, Executive Director of Habitat-NYC Josh Lockwood, Chairman & CEO of Southern Wine and Spirits Harvey Chaplin and filmmaker Spike Lee attend the ABSOLUT BROOKLYN launch at the Habitat for Humanity Bed-Stuy Build Site on June 9, 2010 in the Brooklyn Borough of New York City.
Absolut Vodka and filmmaker Spike Lee have collaborated on a new city-inspired, limited edition flavor called Absolut Brooklyn, that captures the culture and vibrancy of Brooklyn, New York. The brand will donate $50,000 of the profits to Habitat for Humanity - New York City, an organization dedicated to transforming lives and the city by building quality, affordable homes for families in need. The funds will be dedicated to Habitat's newest affordable homes project in Bedford-Stuyvesant, scheduled to be completed in 2011.
The Eagle Academy Foundation Hosts Soaring Eagles Benefit Reception, Raises $250,000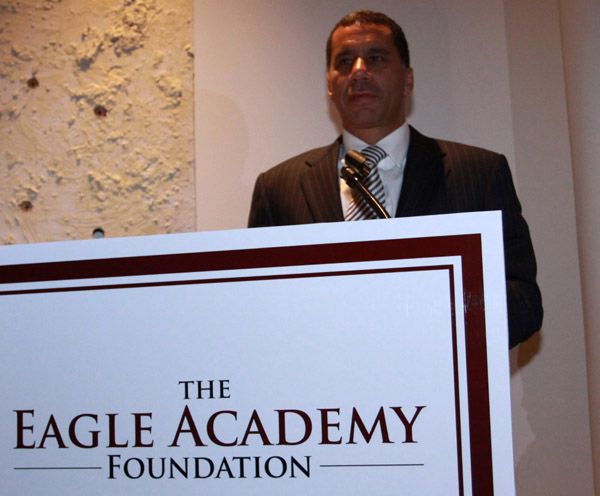 Governor David Paterson attends the Eagle Academy for Young Men benefit reception at the home of hip hop mogul Russell Simmons on June 9, 2010 in New York City.
On June 9, 2010, the Eagle Academy Foundation hosted the Soaring Eagles benefit reception at the home of event host Russell Simmons, to support the work of the Foundation, an organization committed to the development of a network of all male, college-preparatory public schools that educate and develop young men into future leaders. The event raised over $250,000 to support the Foundation in creating Eagle Academies in high-poverty communities with high rates of incarceration.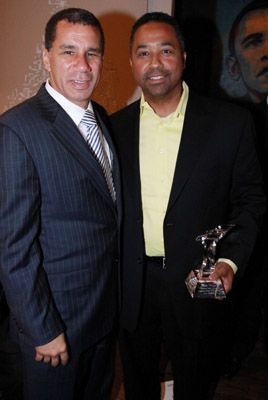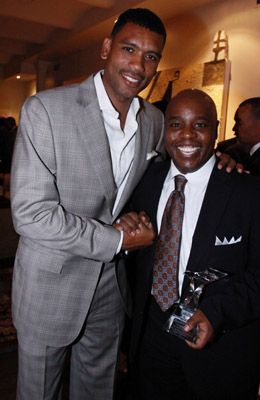 New York Governor David Paterson and event honoree Max Siegel; Former NBA player Alan Houston and Charles Poole, Senior Group Director of Community Affairs and Consumer Outreach of event honoree Anheuser-Busch, Inc.
Charles Poole, Governor David Paterson and Dennis Walcott, NYC Deputy Mayor for Education and Community Development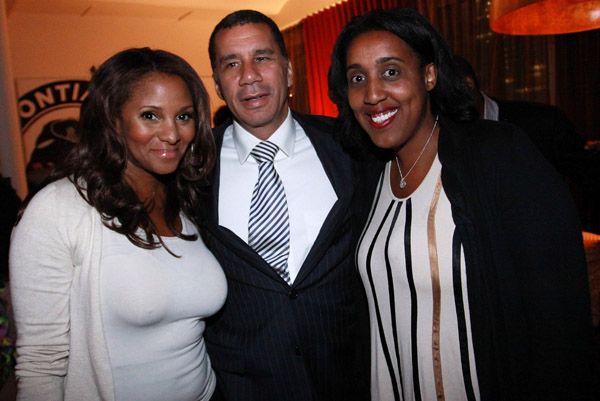 Publicist Marvet Britto, Governor David Paterson and Harper Audrey
For more information, visit
http://www.eagleacademyfoundation.com/
.
Photos: Wireimage