Natasha Watkins (2nd from left), Founder and President of Friends of Step Afrika!, with (l-r) Kim Jones, Janel Merritt, Stephanie Taylor and Cristal Baron at the Friends of Step Afrika! committee launch, June 10, 2010 in Washington, DC.

In 1994, the first professional dance company was founded that is dedicated to the tradition of stepping, a dance form that has roots in Africa and popularized by African American sororities and fraternities. Step Afrika! is the only dance company of its kind in the world, and is critically-acclaimed for its efforts to promote an understanding of and appreciation for stepping and the dance tradition's use as an educational tool for young people worldwide.
The founder of Step Afrika!, C. Brian Williams, first learned to step while a member of Alpha Phi Alpha Fraternity, Inc. – Beta Chapter, in 1989. While living in Africa, he began to research stepping, exploring the many sides of this exciting, yet under-recognized art form. Today, the Washington, DC based dance company has received many accolades and awards, and reaches tens of thousands of Americans each year, performing on many stages in North and South America, Europe, Africa and the Caribbean.
In an effort to support the dance company, a group of individuals launched Friends of Step Afrika! (FoSA!), a newly formed organization that exists to help promote Step Afrika! as a national and international arts organization through targeted support efforts. They are comprised of a diverse, dynamic group of individuals who are arts supporters who wanted to help Step Afrika! expand its supporter base in the community and abroad.
FoSA! officially launched their committee at the Step Afrika! 2010 Home Performance Series that took place from June 16th thru June 20th in Washington, DC. Immediately after the Home Performance series, Step Afrika! traveled to Morocco and toured Central America, making stops in Panama, Honduras, and Belize. Proceeds from the entire run of the Home Performance Series benefited Step Afrika!'s year-round programming and recently established scholarship fund for college students.
The series of performances, that engaged existing and new supporters of the dance company, was the perfect launching pad for FoSA! to spread their message of the need for supporters to stay actively engaged with the company while raising critical funds.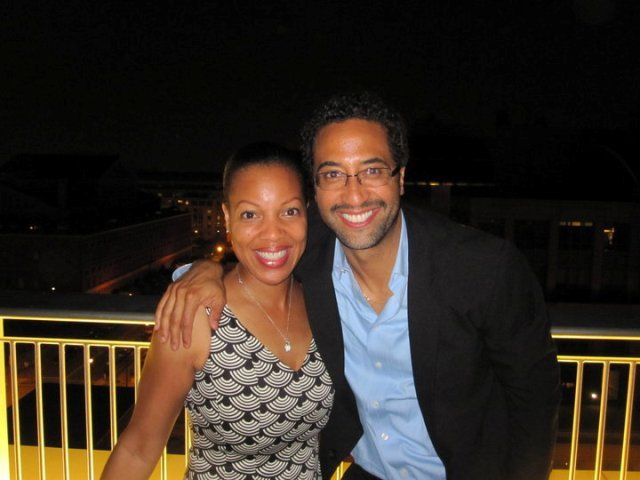 Janel Merritt, FoSA! Board Member and C. Brian Williams, Founder and President of Step Afrika! at the FoSA! committee launch.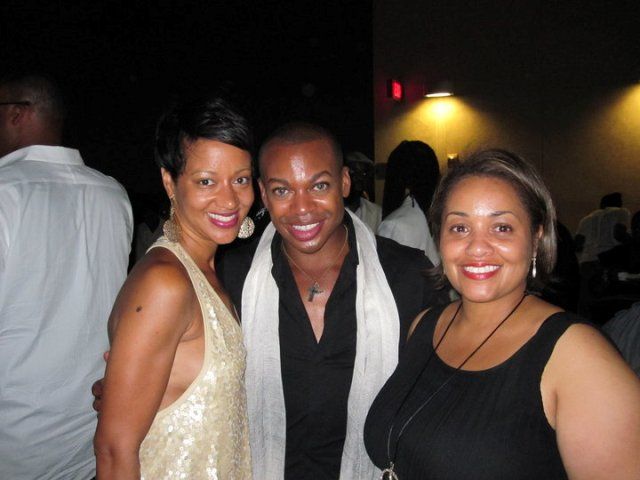 Natasha Watkins, FoSA! Founder and President; Victor Price, FoSA! Special Projects Chair; and Mary Elliott, FoSA! Membership Chair

Friends of Step Afrika! will host its kick off event on Wednesday, July 28th from 5pm – 9pm at MOVA Lounge, 1400 P St, NW, in Washington, DC.

A recipient of the Mayor's Arts Award for Outstanding Contribution to Arts in Education, Step Afrika! has been repeatedly recognized as one of the DC region's most exciting arts organizations, receiving a feature in the Catalogue for Philanthropy as one of Greater Washington's "Best Small Charities."

If you are interested in learning more about this exciting organization or wish to become a member, please visit the FoSA! website at http://www.friendsofstepafrika.org/ and definitely make plans to attend the event on July 28th.

Photo credit (bottom photo): Napoleon Complex Project