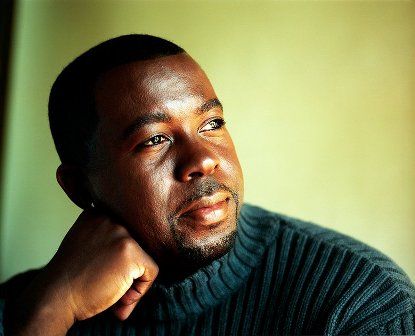 Kashif University and Department of Children & Family Services Host Music Recording Camp, July 12-23, 2010
Los Angeles - With California's budget crisis wreaking havoc on the poor, some of the hardest hit are youth in foster care and their guardians. Having experienced eight foster homes between the ages of four months and 15 years old, Grammy nominated producer Kashif knows on a personal level the dilemma such a crisis can cause.
The mega-producer/songwriter, whose credits include Whitney Houston, Kenny G., Lil Romeo and Monica just to name a few, always visualized his Kashif University as an institution that could make a difference. From July 12-23, 2010, he teams with the Department of Children & Family Services to make a difference in the lives of hundreds of children in foster care with a ground breaking music and recording camp.
Located at 9550 Crenshaw Blvd. in Inglewood, CA, Kashif University offers classes in music, recording, producing, drums, piano, guitar, singing and more. All the instructors at Kashif University are working professionals in music, and education. As proof of their accomplishments, youth leave the camp with recordings that they created. Kashif, who helped launch the careers of superstars with his hit music, works closely with the students and is always looking for new talent.
Kashif shared with BlackGivesBack his supports that led to a successful music career, words of encouragement for youth in foster care, and his upcoming projects.
Having experienced numerous foster homes during your youth, what supports did you have that ultimately led to your successful music career?
"The real support came from several places, my foster parents that cared enough to pay for my $3 song flute and for my first piano. My elementary school teacher who was wise enough to understand that I had an affinity for music and advocated for me to be placed in a music program. My junior high school music teacher Mr. Robert Wedlaw really deserves a special mention. He spent countless after school hours tutoring me in music. Wow! How those lessons have served me throughout the years."
What words of encouragement do you have for youth in foster care to do well and succeed?
"All of us have a cross to bear and we must accept that. But we must also understand that just because we have obstacles in our way, it does not mean that we cannot overcome them. In many ways, I believe that we become stronger as a result of meeting the challenges and pushing forward. We have to work to find a way to believe and push forward. We must surround ourselves with people who are positive and sidestep the negativity in our lives. We must be in constant contact with our spiritual selves and know that the God spirit in us wants us to succeed and flourish."
Do you have any upcoming charitable events in addition to the Kashif University summer camp?
"Yes! I am writing and directing the history of R&B, a ten part television special. We will employ youth in foster care to help with the entire process of getting the project completed. I am proud to say that my executive assistant, Mr. James Crawford, is an alumni of foster care and our Team iCare programs. He is proof the work is paying off in a big way."
Kashif's own recordings have sold over 70 million copies worldwide. His music is a mainstay on the radio, though he considers himself one of the industry's best kept secrets. In the world of foster care, however, he is a giant.
Clarence Brown, assistant executive director of Eggleston Youth Center, a foster care agency, says "Kashif achieves in two or three days what years of psychological counseling is unable to do. He does it with music. I have seen him do it over and over again. It's amazing to watch."
To learn more about Kashif University or enroll a youth, contact James Crawford at 323.353.1936 and visit
http://www.celebritycamp.com/
.