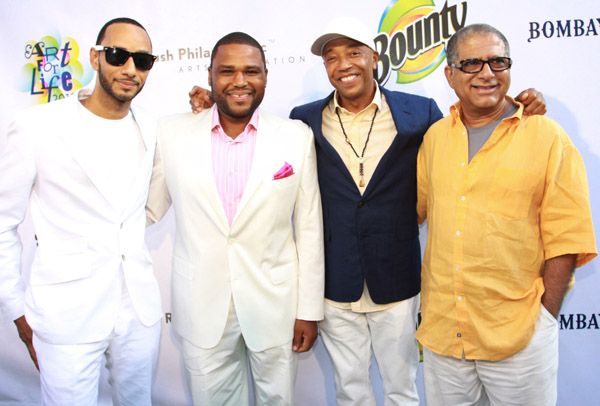 Swizz Beatz, host Anthony Anderson, Russell Simmons and Deepak Chopra attend the 11th annual Art For Life benefit party at Russell Simmons' East Hampton Estate on July 24, 2010 in East Hampton, New York.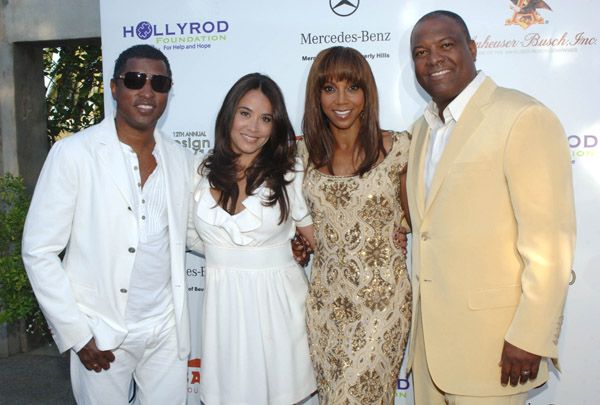 Kenneth 'Babyface' Edmonds, Nikki Pattenburg, Holly Robinson Peete and Rodney Peete arrive at the 12th Annual HollyRod Foundation Design Care Event at Ron Burkle's Green Acres Estate on July 24, 2010 in Beverly Hills, California.
Big Boi's Big Kidz Foundation Partners with Atlanta Youth Program
: This summer starting July 26, 2010 through August 6, 2010, The Big Kidz Foundation has merged their Big Voice Program - a debate/speech program designed to help young people become better listeners, improve presentation skills, increase leadership potential and increase self confidence - with Moving in the Spirit's "Rhyme and Reason" curriculum, created by a 16 year old male participant. Moving in the Spirit programs use dance as a vehicle to educate, inspire and unite diverse populations of young people in Atlanta's urban communities. The summer finale performance will be held Friday, August 6, 2010, 7:00pm at Moving in the Spirit, 750 Glenwood Avenue SE, Atlanta, GA 30312.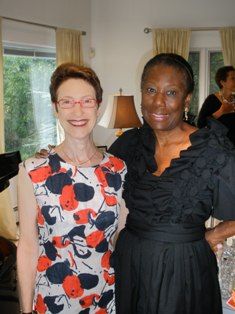 The Honorable Bernard H. Jackson and his wife Joyce Mullins-Jackson hosted an afternoon cocktail reception at their Water Mill, NY estate in The Hamptons to introduce Terrie Sultan, Executive Director of Southampton's famed Parrish Art Museum to a group of their friends which included prominent African-Americans in the arts and business. First photo: Joyce and Bernard H. Jackson, second photo: Terrie Sultan and Joyce Mullins-Jackson
Mrs. Jackson, a member of The Museum's Board of Advisors, introduced Ms. Sultan to a very warm, reception from the guests. Sultan spoke of the Museum's plans to break ground for its new $25,000,000 museum designed by Swiss architects Herzog & De Mueron which actually took place days later with Governor David Paterson wielding a spade to scoop up the first shovelful.
Recently appointed Chairman of the Board of Evidence, A Dance Company, Mrs. Jackson is prominent in arts circles and the crowd was filled with noted artists and arts patrons including Ginni Booth, Alvin & Rosa Hudgins, Noel Hankin Sr., Vice President of Multicultural Relations at Moet Hennessy USA, Anna & Arnold Eagle, author Cheryl Riley, Dr. Ancy Verdier, Darrell Gay, Stephen & Immeke Wald, artist Frank Wemberly and his wife Juanita, E.J. Smith, Lynn Williams, Christopher French, painter Victor Matthews, Hamptons.com's Vanessa Leggard, and Alexandra Stanton, Vice-Chairman of the Board of Trustees at the Parrish Art Museum with fellow Trustee William H. Wright II.
Source and photos: ALCHIMIA Marketing & Public Relations