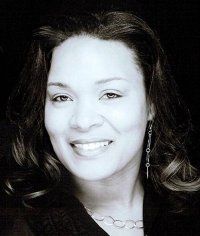 By BlackGivesBack Dallas contributor Froswa' Booker-Drew

LaToyia Dean-Dennis is not your average person. Defying numerous odds, she is determined to make a difference in the lives of young women who face insurmountable challenges. Raised by her grandparents, her world was turned upside down when her grandmother passed away. "I could have been a statistic—a mother of several kids with several different fathers—that could have been me." Molested and raped by her mother's boyfriends, Dennis used the pain as fuel. Graduating at the top of her class, she is a college graduate obtaining both a Bachelor and a Master's degree. "Just because I had good grades doesn't mean that I didn't struggle."

LaToyia is committed to empowering girls and women with the necessary tools to not just survive but thrive into a life of purpose. In 2009, Shine on Purpose was created by Dennis and two other women who were compelled to respond to the overwhelming need of services for underserved girls and women. "For several years, I'd been hosting a sleepover for girls. I worked at St. Philip's School and Community Center in Dallas and coordinated the Girls Night Out program. I conducted a sleepover in Atlanta in response to teen prostitution which is a serious problem in Atlanta. Pimps would send girls into middle school to get other girls by luring them with clothing, hair and nails."

Dennis held a summit sleepover to combat the problem that was not the typical format. "It isn't workshops and keynote speakers. What I offer is very interactive." A program that started with 25 girls grew to 125. A combination of fun, entertainment and education is used to captivate the girls. Role models who can identify with their issues conduct timely workshops. Panels featuring prominent males in the community discuss relationships. The goal is to help the girls deal with issues they are experiencing. Dennis has targeted several cities that have high teen pregnancy rates to bring the sleepover, Beauty For Ashes, to Chicago, Baltimore, Pine Bluff, Fort Worth and Atlanta. Dennis notes that teen pregnancy rates have not subsided. Almost 750,000 teenage women ages 15-19 become pregnant each year.

"I really want for each event as a whole for the girls to walk away making healthy choices and wiser decisions in sex, about their bodies, and their future. I want them to find their interests, have goals, and set boundaries."

Girls in grades 7-12 attend the sleepover from 7pm-7am. Workshops address self-respect, body image, physical health and wellness. The event will be held August 6 in Chicago, October 22 in Baltimore, September 10 in Fort Worth, Texas, September 24 in Pine Bluff, Arkansas and October 8 in Atlanta. The cost is $25/person and t-shirts can be purchased for an additional fee on the website. Visit http://www.shineonpurpose.org/ for more information.

Dennis wants the young women to walk away knowing that they can get through the situations they are facing and that they have something to offer. "I never believed I was pretty because the bad stuff was easier to believe. I know I can make an impact. I'm an over comer."

Sponsors are needed for these events in each city. Assistance is needed with the following:
T-shirt sponsors
Drawstring gift bags or backpacks
Products for hair, feminine hygiene, shampoo, lip gloss, eye shadow, lotions, body wash/gels
Journals
Sponsors for the registration fee so that disadvantaged youth who can not afford to attend can participate

Please email info@shineonpurpose.org for more information, to register, or discuss ways in which you can give.